I fell in love with audiobooks this year and I thought that it might be interesting to look back on the audiobooks I have listened to so far and share a few thoughts about them. I have listened to 29 audiobooks so far this year, so I am going to post this in a few parts. Here are the first 10:
The Dinner by Herman Koch
Narrator: Clive Mantle
Length: 8 hrs 55 mins
The Dinner was the first audiobook that I ever listened to, and while I definitely did not get along with the book itself, I did really enjoy the experience.  The narrator, Clive Mantle, has an excellent voice.  The book itself takes place over the course of one dinner and the problem I had with it is that none of the characters had any redeemable qualities and I could not make myself feel invested in the situation.
Eleanor Oliphant is Completely Fine
Narrator: Cathleen McCarron
Length: 11 hr 2 mins
This book is absolutely fantastic and the narrator, Cathleen McCarron, perfectly embodied that character of Eleanor Oliphant.  I think this book really worked as an audiobook because it almost felt like I was living inside the main character's head.  I have saved many of the other books that McCarron has narrated simply because I enjoy her storytelling so much.  I have raved about this book so often and it is one that I will definitely listen to again in the future.
Every Heart a Doorway by Seanan McGuire
Narrator: Cynthia Hopkins
Length: 4 hrs 44 mins
Every Heart a Doorway is surprisingly dark, but also very whimsical, and I think that is why it works so well as an audiobook.  The story feels like a fairy-tale, so it lends itself perfectly to being read out loud. Listening to Cynthia Hopkins narrate the story was such a pleasant experience and I can not wait to continue on with the series.
Long Way Down by Jason Reynolds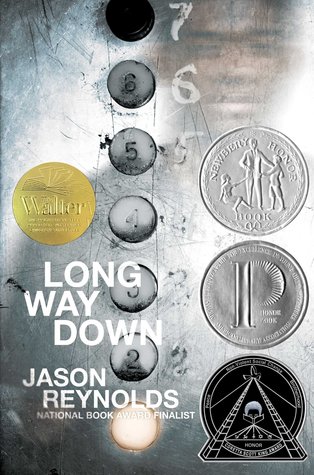 Narrator: Jason Reynolds
Length: 1 hr 43 mins
Long Way Down is a very short book and I would highly recommend listening to it on audiobook. This was my first experience with an author narrating their own novel, and I absolutely love that.  No one knows their characters more than the person who created them, so they have a unique ability to bring their story to life.  Jason Reynolds has such an awesome voice and this book has a huge impact especially considering it is so short and takes place over the course of one elevator ride.
I Let You Go by Claire Mackintosh
Narrator: Nicola Barber, Steven Crossley
Length: 12 hrs 13 mins
I Let You Go is the book that made me realize I need to listen to all of my thriller/mysteries on audio.  The story feels much more suspenseful when it is being told to you.  This was also the first book I listened to that had two narrators and I thought that really added to the experience.  There were a couple twists in this book that came out of nowhere and I LOVED it.  One of my favourite thrillers, and I am definitely planning to read more from Clare Mackintosh.
Astrophysics for People in a Hurry by Neal deGrasse Tyson
Narrator: Neil deGrasse Tyson
Length: 3 hrs 41 mins
This is one of the few instances where I think I would have been better off reading the physical copy versus listening to the audiobook. I am definitely not science-minded so it would have been helpful to be able to read this book at my own pace and flip back and forth when needed.  A lot of this went over my head, and I think that could have been avoided if I had the physical copy.  I did still enjoy it and that is mainly because Neil deGrasse Tyson has such a soothing voice.
Puddin' by Julie Murphy
Narrator: Erin Mallon, Kyle Garcia
Length: 11 hrs 9 mins
This book is just really fun and I thought that the narrators did a great job bringing these teenage girls to life.  I much preferred Puddin' over the first book, Dumplin', but I am curious to know if I would have enjoyed Dumplin' more had I listened to the audiobook instead of reading a physical copy.
The Song of Achilles by Madeline Miller
Narrator: Frazer Douglas
Length: 11 hrs 15 mins
Ah this book is so heart-breaking and wonderful!! I thoroughly enjoyed Frazer Douglas' narration and I wish he narrated more books that I am interested in because he stands out as one of my favourite narrators.  This is the one book on this list where I am tempted to also buy the physical copy simply because it is beautiful and I love the story so much.
The Poet X by Elizabeth Acevado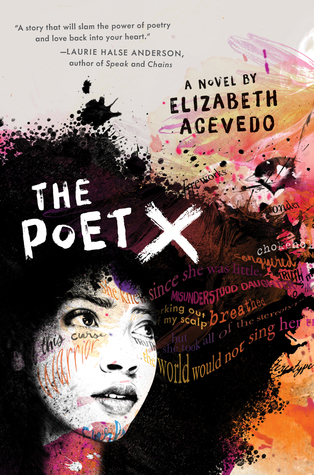 Narrator: Elizabeth Acevedo
Length: 3 hrs 30 mins
If I had to recommend one book that you absolutely have to listen to on audiobook it is The Poet X. It is narrated by the author and she completely brings her main character to life. The story is told in verse and something about it translates perfectly in audiobook.  Even if you are not a fan of books written in verse, I think you would really enjoy this one. It is powerful and emotional.  I was completely engaged in the story, and it is a quick book as well!
Love, Life, and the List by Kasie West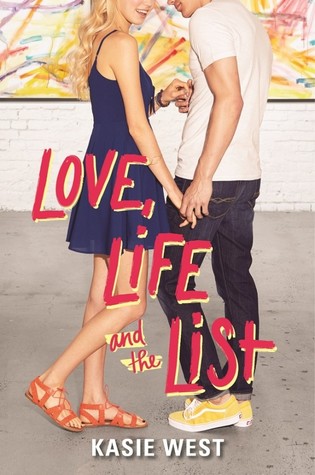 Narrator: Caitlin Kelly
Length: 8 hr 18 mins
Love, Life and the List was a cute story but nothing about it stands out to me.  I have already forgotten a lot about it but it was still fun to listen to.  I am undecided whether or not I enjoyed listening to YA romance novels on audiobook, or if they work better for me if I physical read them.  I will have to try another one some time soon!
I hope you enjoyed this first look in to my audiobook listening! You will see when I post part two that I have discovered I really love listening to non-fiction on audiobook.  I am excited to share some of those with you!
Do you listen to audiobooks? I would love some recommendations!