I was inspired by Simon Savidge to look at the biggest books on my TBR! Much like him, I am intimidated by big books and it is very rare that I will add a book over 500 pages to my TBR.  I read A Little Life by Hanya Yanagihara recently which is 720 pages, and while I have mixed feelings about it, it didn't take me nearly as long to read as I anticipated.  That has encouraged me to finally pick up some of longer books.  These are just a few of the ones that I am interested in.  I would love your recommendations!
The Goldfinch by Donna Tartt
# of Pages: 771
Can you believe I have not read anything by Donna Tartt? From what I know about her books, I have a feeling I will love them! I have both The Goldfinch and The Secret History on my TBR and I really do want to get to them soon. The Goldfinch seems to have mixed reviews and I think that might be why I have been hesitant in the past to read it, even though I have a feeling I will love it. For those of you who have read it, what did you think?
The Forgotten Garden by Kate Morton
# of Pages: 648
Kate Morton is another author I have never read, which is ridiculous considering how much I love historical fiction. The Forgotten Garden has so many amazing reviews on Goodreads and it sounds incredible.  She has written a lot of other well-loved and lengthy books but I do not know much about them.  I would love to know if you have read any of her books and which one is your favourite?
The Heart's Invisible Furies by John Boyne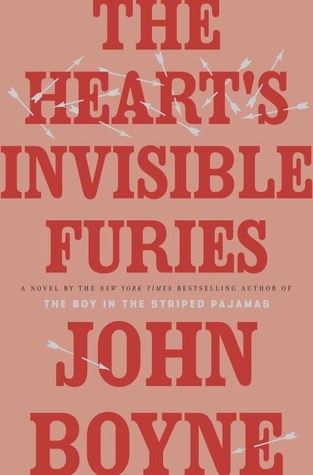 # of Pages: 582
John Boyne wrote one of the most heartbreaking books that I have ever read, The Boy in the Striped Pajamas.  The Heart's Invisible Furies was one of my most anticipated books last year but the size of it has stopped me from actually reading it.  I have seen a lot of fantastic reviews for it lately and that has definitely given me the push I have needed to finally get to it. I am determined to read this one in August!
The Poppy War by R.F. Kuang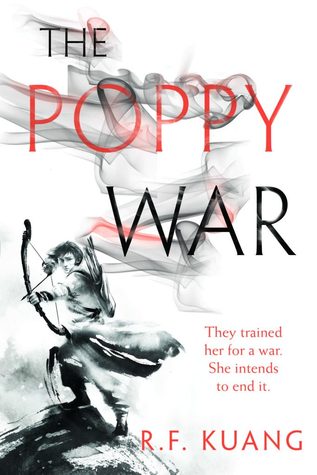 # of Pages: 544
The Poppy War has been everywhere lately and I just had to read it! You may have noticed that I do not talk about fantasy a lot on my blog and that is because it is a genre that has always been so hit and miss for me.  I have a feeling that The Poppy War will be the book that reminds me just how great fantasy books can be!
Gone With the Wind by Margaret Mitchell
# of Pages: 1037
I have been wanting to read Gone With the Wind for years but it is over 1000 pages!!! So many people have told me it is worth it so I need to just sit down and finally read it.  I have also never seen the movie so it might be interesting to read it and than watch the movie.  This is the one book on the list that I am still completely intimidated by!
East of Eden by John Steinbeck
# of Pages: 601
John Steinbeck wrote my all time favourite book, Cannery Row, and I can not believe I have not yet read East of Eden.  I know that so many people say that this is his best novel and maybe I am just not read to read a book that is better than Cannery Row? I know that sounds completely ridiculous and I just need to read it already!
The Poisonwood Bible by Barbara Kingsolver
# of Pages: 546
I remember The Poisonwood Bible being really popular when it first came out and I have always been intrigued by it but never made the time to actually read it for whatever reason. It sounds like the kind of historical fiction book that I love.  I want my historical novels to be slow-paced, descriptive, and full of memorable characters.