# of Books Read: 14
# of Pages Read: 3,528
Favourite Book(s) of the Month: The Guernsey Literary Potato Peel Pie Society, North of Normal, Bad Blood
One by Sarah Crossan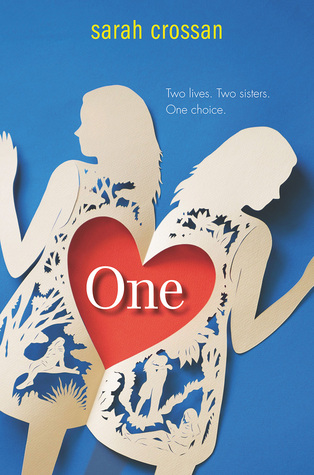 I read One in a single sitting and by the end I was in tears. It is a story about conjoined twins, and is told in verse. It was beautiful and charming and it is a book that I would recommend to everyone and everyone. I really appreciated that Sarah Crossan interviewed and befriended several conjoined twins before writing this book, and she attempted to write a realistic experience. I enjoyed both of the girls, and thought it was interesting that we only heard from the perspective of one of them. It is a short story that has a great impact.
Bad Feminist by Roxane Gay
I enjoyed Roxane Gay's writing and absolutely LOVED and related to the introduction, but I struggled to connect with the rest of the essays. I loved all of the pop culture references and she made a lot of points that got me thinking, but at some point it felt like I was just reading a series of book/movie reviews. I am hoping to read Hunger in August, and I have a feeling that I will connect with that one on a deeper level.
Galatea by Madeline Miller
After reading and loving both The Song of Achilles and Circe, I was craving more from Madeline Miller! I saw that she had written a short story and I knew I had to read it. The story is only 20 pages but I thought she accomplished a lot in so few pages and I found the ending to be completely satisfying!
Mem by Bethany C. Morrow
After reading Galatea, I decided that because I enjoyed it so much I wanted to try to read more shorter novels. I came across Mem, and I am so happy that I gave it a chance. It is only 184 pages and it packs a bunch!! So much happens and is explored in this novel, and I completely connected to the main character. I really enjoy books that make you ask yourself "Just because we can do it, does that me that we should?" That is exactly what this novella does!
Kitchen Confidential: Adventures in the Culinary Underbelly by Anthony Bourdain
I highly recommended listening to the audiobook of this one because it is narrated by Anthony Bourdain. He has such an amazing voice, and it felt like he was sitting across from me having a conversation about his life and what he has learned. There is a lot I didn't know about this incredible man, and I did feel like reading Kitchen Confidential helped me have a better understanding about who he was.
Clock Dance by Anne Tyler
This was my first Anne Tyler novel, and I thoroughly enjoyed it. It was a quiet, character-driven novel and I really appreciated that the protagonist was an older woman. I really enjoyed learning about her childhood, her first marriage, and thoughts on life. It was a joy to see her discover what she wants from her life. I will definitely be reading more from Anne Tyler in the future!
Convenience Store Woman by Sayaka Murata
This is another short book, coming in at 176 pages, and I found it to be completely unique and quirky. It was really interesting to be inside the head of our main character. I do not know that I have read about a character quite like her before. There were some decisions that she made that made me so angry, but I can understand why she would make them in an attempt to appear 'normal.' I was cheering her on in the end!
River of Teeth by Sarah Gailey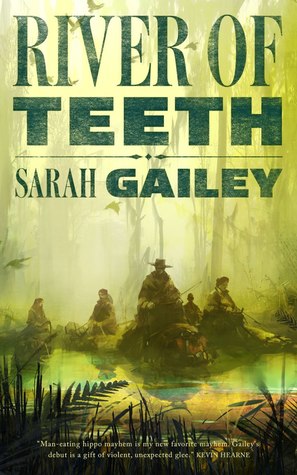 This was such an odd book! It was a Western, but instead of horse, there were Hippos! It was a completely wild ride!! I actually wish that it was a little bit longer because I felt that there was not a lot of time to fall in love with the characters, so ultimately, I didn't really care when something happened to them. I recommend this one if you want something short, fun, and completely different from anything else! I will be reading the sequel very soon!
The Guernsey Literary Potato Peel Pie Society by Mary Ann Shaffer
This book!! I loved absolutely every second of it, and I am counting down the days until the movie is released on Netflix. I really liked that the book is told through a series of letters, and I still managed to fall for every single character. I was charmed by Guernsey and their book club. This is one of those books that I would recommend to any one who has an appreciate for books. I also adored the love story, and that it was a slow burn. It was such a brilliant novel!
North of Normal: A Memoir of My Wilderness Childhood, My Unusual Family, and How I Survived Both by Cea Sunrise Person
If you loved Educated and The Glass Castle, you need to pick up North of Normal! I listened to the audiobook which was awesome because the author is the narrator. I loved that it felt like she was telling you the story of her life. She has such a unique and challenging childhood, and it is amazing to see how she has beaten the odds and become such an accomplished woman. I also loved hearing how she has come to terms with her past. I highly recommend this one!
Bad Blood: Secrets and Lies in a Silicon Valley Startup by John Carreyrou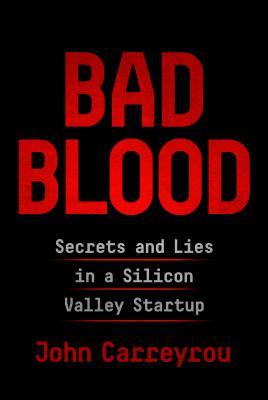 This book had the potential to be really boring, but it ended up being the complete opposite! It is such a wild story about a woman who managed to con people in to thinking her startup company was something that it wasn't. If you know nothing about the Theranos scandal, I think it is best to go in to this one completely blind. John Carreyrou is a journalist, and that was evident in this book. He gives you all the facts but shares them in a way that is so entertaining!
When I Hit You: Or, a Memoir of a Writer as a Young Wife by Meena Kandasamy
This was such a difficult book to read and it is hard to put in to words how I felt about it. The author, Meena Kandasamy, talks about her experience with domestic violence. She does not hold back on any of the details, and I found it to be so honest and brave. She is also an excellent writer, and I found myself feeling all of the emotions on the spectrum throughout.
Vox by Christina Dalcher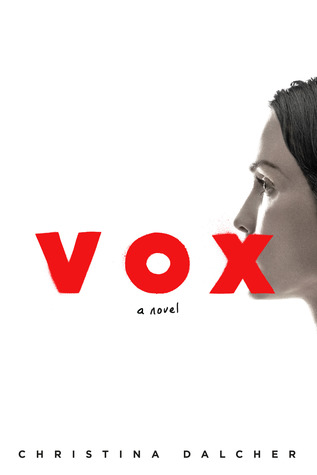 I have never been so frustrated while reading a book, and I mean that in a good way! What was happening to woman was making my blood boil, and even though it was ficiton, it felt so real. I was actually feeling claustrophobic while reading it. I did feel like the end was a little rushed but it is definitely worth reading!
Letters to a Young Poet by Rainer Maria Wilke
I really thought this was a moving novel and there were a lot of quotes that I saved from it and will turn to in the future. I want to share one of my favourite passages from his letters with you.
Have patience with everything that remains unsolved in your heart. Try to love the questions themselves, like locked rooms and like books written in a foreign language. Do not now look for the answers. They cannot now be given to you because you could not live them. It is a question of experiencing everything. At present you need to live the question. Perhaps you will gradually, without even noticing it, find yourself experiencing the answer, some distant day.
This has been a really interesting month of reading for me. I have read a lot of shorter novels, and a lot of non-fiction! I really loved mixing things up in July and I hope to continue to do that in August. I have really begun to appreciate non-fiction again this year, and I could not be more happy about that!
What was the best book that you read in June?