I have decided to start doing monthly non-bookish favourites. I think it is fun to talk about things other than books on this blog every once in awhile, and I figured this was a great way to do it! I will talk about all of the movies, TV shows, music, food, etc I loved during the month.
Ant Man and The Wasp
I watched a lot of movies in July, but a lot of them were old favourites that I love, such as She's the Man and The Sandlot.  The only new movie that I watched and love was Ant Man and the Wasp.  I love Paul Rudd, and thought this movie was really funny.  I was entertained the entire time, and think I enjoyed it even more than the first movie.  Make sure you stay for the after credit scene because it is important!
Sugar Rush
I love cooking shows, and thought Sugar Rush was original and really well done.  I love that the quicker you move through the first two rounds the more time you have for the final round.  There were a lot of really delicious looking desserts, and a lot that make me think 'WTF!'
The Five
This mini-series was absolutely brilliant! I was riveted! It is a mystery and I think it is best to go in to in knowing very little about it.  There were so many twists and turns and it kept me guessing the entire time.  I also fell in love with a lot of the characters. especially Slade who is a good guy with a dark side.  The final episode had me in tears! A must watch!
Masterchef Australia
As much as I love Gordon Ramsey, I think that Masterchef Australia is better than the original.  The challenges that they have are always unique and interesting, and I honestly think that the contestants are much more talented.  The dishes that they come up with always blow me away! It is also a surprisingly endearing show because the contestants are all so great and watching them cheer each other on and form friendships based on their love of food is great to see!
Rolled Ice Cream
The beach town that my family has a place in has a place that just opened up that sells rolled ice cream.  It is just cream and fruit, and you watch them make it right there in front of you.  It is fun to watch and tastes delicious!
Kombucha Tea
This town also sells Kombucha Tea, which has so many health benefits! It is definitely an acquired taste but I have grown to really enjoy it.  My favourite is the strawberry basil flavour.  Here is an article discussing all the health benefits in case you are interested.
Rimmel Spice Palette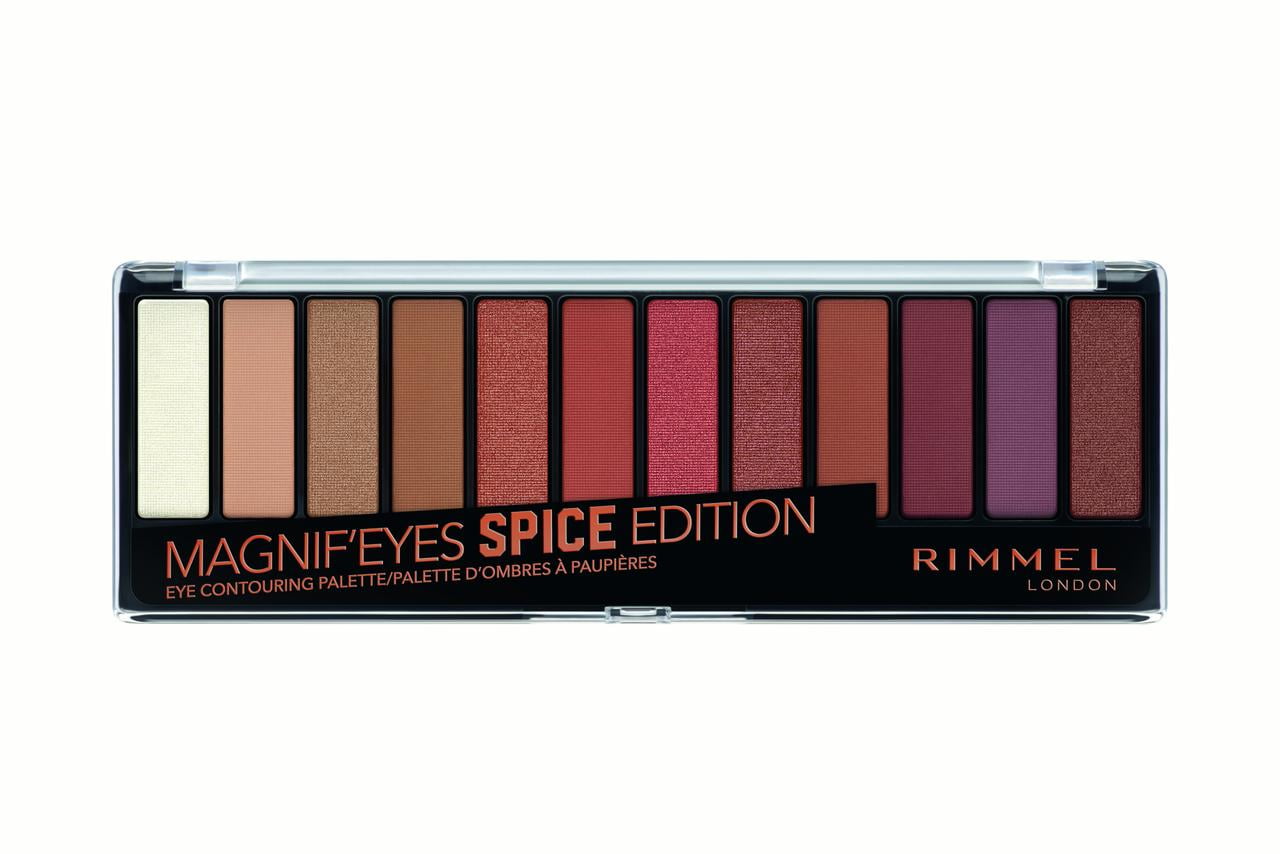 I am so impressed with the pigmentation and colour selection in this palette! It is also really affordable!  The matte purple is absolute gorgeous, and I have loved playing around with different looks.  There is a lot you can do with this palette!
Raine Hamilton
Raine Hamilton is a Canadian musician and I saw her at a free concert on the beach recently.  She completely blew me away! She is so talented.  Her voice is beautiful and all of the songs that she writes are excellent.  I also just liked her as a person.  She seemed very genuine and really sweet!  I instantly added a ton of her music to my Spotify playlist.

I would love to know what your non-bookish favourites were this month! Also, have you tried kombucha tea? What did you think?