The Infinite Moment of Us by Lauren Myracle
Goodreads Rating: 3.21 Stars
I had no idea that this book was rated so low! It has been on my TBR for years and I should probably remove it but I am still intrigued by it. I have read and loved Shine by Lauren Myracle, and I would like to read something else by her and The Infinite Moment of Us is the only other book of hers that appeals to me. There are a lot of one star reviews but also quite a few 4 and 5 star reviews so I am curious to see what I think!
The Inevitable Victorian Thing by E.K. Johnston
Goodreads Rating: 3.22 Stars
Let's be honest, I knew absolutely nothing about this book when I added it to my TBR! I saw that gorgeous cover and instantly wanted to read it. Despite the low ratings, the synopsis still really catches my attention and the fact that it is set in Toronto makes me want to give it a chance. Something in my gut is telling me I am going to enjoy this book in spite of the mixed reviews.
The Price Guide to the Occult by Leslye Walton
Goodreads Rating: 3.38 Stars
The reviews for The Price Guide to the Occult among my Goodread's friends alone are so mixed! My friends have rated it anywhere from one to five stars! I know that magical realism is not for everyone so I suspect that is part of why the reviews are all over the place. If done well, I absolutely adore magical realism! There are also witches! I hope to get to this one soon.
The Cresswell Plot by Eliza Wass
Goodreads Rating: 3.42 Stars
Okay, okay this is another book I added to my TBR without looking at the review simply because of the cover, but it also sounds really good. It seems to hit so many of my buzzwords including sibling relationships, no romance, cult, complex characters, etc. I read a few of the negative reviews and nothing that was talked about turned me off from reading it.
Wicked by Gregory McGuire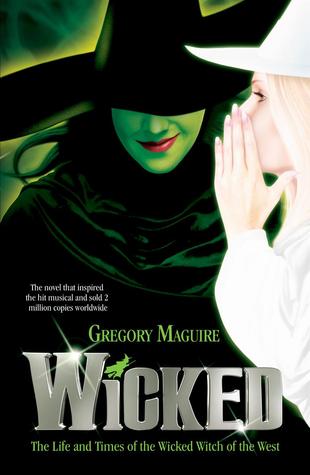 Goodreads Rating: 3.52 Stars
I have been wanting to read Wicked for many years and have tried so many times! I can not get through it but I am not quite ready to give up on it. I just want to love it! Someone I know in real life absolutely loves this book so I am trying to see why she raves about it so much. Maybe if I just push passed 30 pages it will pick up? We will see!
Idaho by Emily Ruskovich
Goodreads Rating: 3.51 Stars
The synopsis for Idaho is what makes me think I will enjoy it so I figured I would just share it with you.
One hot August day a family drives to a mountain clearing to collect birch wood. Jenny, the mother, is in charge of lopping any small limbs off the logs with a hatchet. Wade, the father, does the stacking. The two daughters, June and May, aged nine and six, drink lemonade, swat away horseflies, bicker, and sing snatches of songs as they while away the time.

But then something unimaginably shocking happens, an act so extreme it will scatter the family in every different direction.

In a story told from multiple perspectives and in razor-sharp prose, we gradually learn more about this act, and the way its violence, love and memory reverberate through the life of every character in Idaho.
Kill the Boy Band by Goldy Moldavsky
Goodreads Rating: 2.53 Stars
Kill the Boy Band just sounds fun and entertaining! I can definitely relate to being a boy band fangirl because I was completely obsessed with The Backstreet Boys in the 90's (and I still love them.) I get the feeling that this is a book that you can not take too seriously, and is one I hope to pick up when I am looking for something that is just plain fun!
I would love to know what are the lowest rated books on your TBR and why you still want to read them!