WWW Wednesday is hosted by Sam @ Taking on a World of Words! All you have to do is answers the following three questions:
What are you currently reading?
What did you recently finish reading?
What do you think you'll read next?
Currently Reading-
Circe by Madeline Miller
I am not very far in to Circe but I can already tell that it is going to be a favourite! Retellings can be hit or miss for me and it is always really exciting when I find one that I connect with. I adore Circe as a character and I can not wait to see where her story goes. I have a feeling I am going to want to read The Song of Achilles as soon as I am done with this one!
Just Finished-
Only Human by Sylvain Neuvel
I am so sad that my favourite series as come to an end, but oh boy what an ending! This book was pretty much perfection! I really loved what Neuvel did with the story and how this last book had a little more political intrigue and commentary on what is going on in the world today. There were a lot of moral and ethical questions throughout the entire series, but even more so in this book! Sylvain Neuvel is a genius! He came up with his own alien language for this book! If you are a fan of Illuminae, then I think you will adore this series. It is also SciFi and told through interviews and log files. I can not say enough good things about it- just brilliant!
Dark Matter by Blake Crouch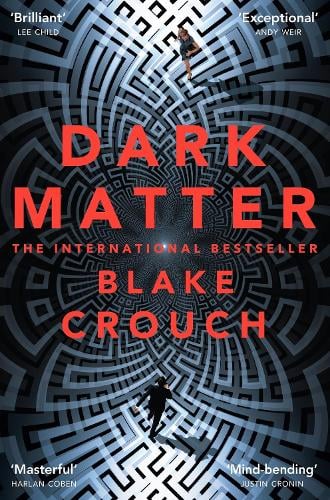 After reading Only Human, I was in the mood for more SciFi so I finally picked up Dark Matter. This is a book that I have been meaning to read for ages and I am glad that I did. The story is so unique that I could not even begin to explain it to you! This is definitely a book where it is best to go in to it knowing very little about it. There was some science lingo that went over might head but I do not think that matter too much. It is definitely a book that will keep you on the edge of your seat and you'll be thinking about even when you're not reading it!
Reading Next–
I am not sure what I will be in the mood for after I read Circe! I think I am going to do the Try a Chapter Tag next week so I will be reading whichever one of those books stands out the most to me. Keep an eye out for that!
Have you read any of these books? What did you think?