# of Books Read: 10
# of Pages Read: 3,122 pages
Favourite Book(s) of the Month: Lincoln in the Bardo, Educated, I Have Lost My Way
An American Marriage by Tayari Jones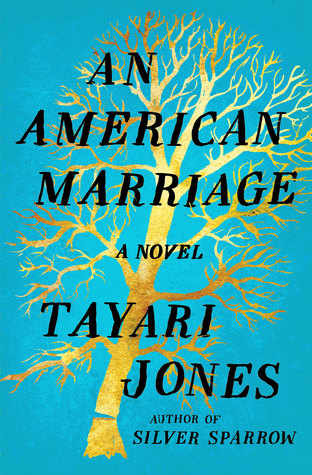 You can find my review for An American Marriage here! The first half was five stars for me and I loved it! I really enjoyed reading the letters that Celestial and Roy write to one another and seeing how their marriage slowly changes over time. The second half completely fell apart for me! I was confused by a lot of the decisions that were made.
We Should All Be Feminists by Chimamanda Ngozi Adichie
I listened to We Should All Be Feminists on audiobook and found it to be very accessible and a great starting point for someone just getting in to feminism. It was a nice reminder for me and I loved Adiche's voice and perspective. I am looking forward to reading her novel Americanah.
Bachelor Nation by Amy Kaufman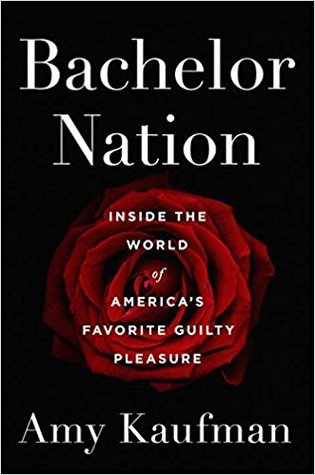 The Bachelor/Bachelorette is one of my biggest guilty pleasures and has been since 2003! I felt as though nothing that Kaufman revealed was surprising or something that I didn't know already. She is a great writer, and I would definitely read another book by her, but I was disappointed with this one! I was expecting more insider information!
Other People's Houses by Abbi Waxman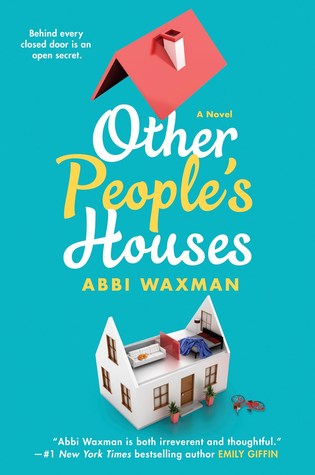 I was surprised by how much I enjoyed Other People's Houses! Thanks to Liane Moriarty, I have become a huge fan of domestic dramas and this one definitely fits in to that category. It was interesting to see how everyone in this neighbourhood interacts with one another and how their lives and secrets affect one another.
Lincoln in the Bardo by George Saunders
Lincoln in the Bardo is as amazing as everyone says that it is! It was incredibly atmospheric and surprisingly moving. I am in awe of Saunder's imagination and talent. The way that this story is told is completely original, and I know it will not be for everyone. I suggest reading a couple chapters first before committing to it!
Educated by Tara Westover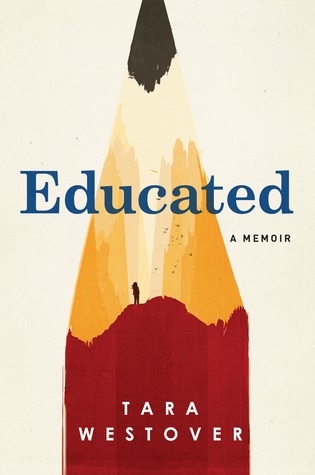 I have been reading more memoirs this year and I am thrilled that it lead me to picking up Educated. I am in awe of Westover and her bravery. Her resilience is inspiring. Not only is her story incredibly interesting, her writing is also beautiful. If you like The Glass Castle then you will love Educated!
My Sweet Audrina by V.C. Andrews
I read My Sweet Audrina for Peter Likes Books' book club! This was my first V.C. Andrews novel and it was a lot weirder and creepier than I was expecting. In fact, it was so strange that I am not even sure how I felt about it! The ending was predictable, but everything that happens was just plain weird!
Less by Andrew Sean Greer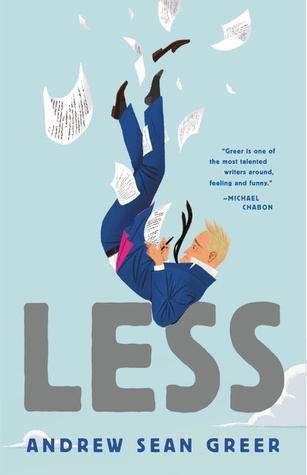 Less won the Pulitzer Prize for Fiction this year and that is why I read it. I had not even heard of it before it won! I thought that Less was pretty refreshing because it was light-hearted and optimistic. That is not what you expect from a book that wins awards! I really enjoyed Arthur Less as a character. I need to read more books with main characters who are authors!
I Have Lost My Way by Gayle Forman
I Have Lost My Way has become my favourite Gayle Forman novel! I love these characters and was invested in them! I really adored seeing their friendships develop. It is a story that takes place over the course of one day, which is not something I usually enjoy, but I thought she handled it extremely well. Unfortunately, there is instalove but it didn't ruin the story for me!
I'll Be Gone in the Dark by Michelle McNamara
This book has been everywhere lately because they caught the Golden State Killer! It was interesting to hear Michelle's story and all of the information that she gathered about the case. It is dark and I actually gave me nightmares, but her writing was incredible and so thoughtful. She tells you everything you need to know without being too graphic and info-dumpy. I also enjoyed that she talked about her own life. Sadly, Michelle McNamara passed away last year.
I can't believe that I have read three non-fiction books this month! That has never happened, and I have really been enjoying it! April was a pretty great reading month, and I felt that I read a good mix of genres and subject matters. If you have read any of these lets talk about them in the comments!