WWW Wednesday is hosted by Sam @ Taking on a World of Words! All you have to do is answers the following three questions:
What are you currently reading?
What did you recently finish reading?
What do you think you'll read next?
Currently Reading-
Lincoln in the Bardo by George Saunders

I can not believe it has taken me this long to finally read this book! I was all anyone was talking about last year! It won the Man Booker Award and I have been more invested in that award lately so I want to try and read more of the winners! I just started this and I am already invested. Saunders' writing in beautiful.
Just Finished-
An American Marriage by Tayari Jones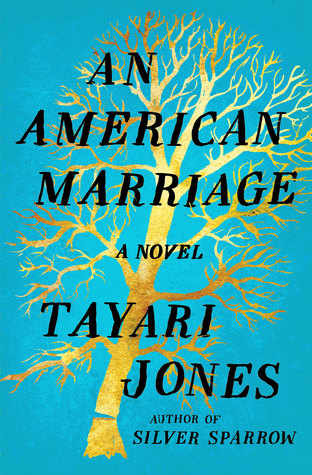 An American Marriage is one of those books that is so frustrating but in a good way! It shines a light on the injustices of the prison system in America especially against black men. I understood both Roy and Celestial's points of view but I struggled to understand a lot of their decisions. It is impossible to say what I would do if I was in their situation! It is an important book that I think will start a lot of great discussion.
We Should All Be Feminists by Chimamanda Ngozi Adichie
I listened to this book on audiobook and I am so glad that I did! It was a very powerful and insightful essay and I loved hearing Adichie's perspective on feminism. It is was not at all condescending or preachy. I found it to be very straightforward and accessible.
Bachelor Nation by Amy Kaufman
My secret is revealed- The Bachelor is my guilty pleasure! I know that there are a lot of problems with the franchise but I still become so invested in it every season. I have always been curious about what goes on behind the scenes and was hoping that this book would give me some insight. Amy is an amazing writer but nothing she revealed was shocking. I admittedly found myself skimming a lot of it near the end.
Reading Next–
Exit West by Mohsin Hamid
I have heard a lot of amazing things about Exit West, and I am so happy that I finally have a chance to read it! It was given to me as an Easter present and I was thrilled!
Have you read any of these books? What did you think?