Top Ten Tuesday is a weekly meme that is now hosted by That Artsy Reader Girl. "It was born of a love of lists, a love of books, and a desire to bring bookish friends together."
At this point I think most of you know just how terrible I am at following TBRs!! I thought if I made this TBR include only books that I already own there might be a better chance that I will get to most of them.
The Boat People by Sharon Bala
I am hoping to read more books written by Canadians, and The Boat People sounds like a book that will be eye-opening and important. It is about Sri Lankan Tamil refugees coming to Canada. The reviews have been excellent, and this book is a high priority for me!
Dark Matter by Blake Crouch
I have only heard good things about Dark Matter and Blake Crouch's writing! This book sounds like it is right in my wheel house and I am really excited that to read it.
China Rich Girlfriend by Kevin Kwan
I read the first book in this series, Crazy Rich Asians, in February and I was surprised by how much I enjoyed. I am curious to see where the story goes in the second book! I miss these characters and their antics!
The Great Alone by Kristin Hannah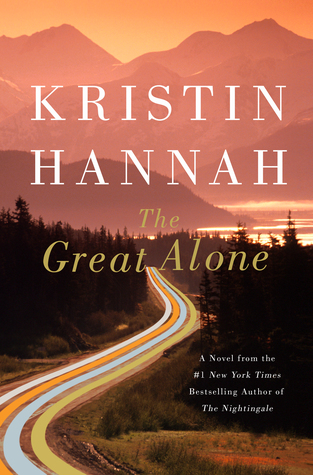 I have a confession- I did not love The Nightingale as much as it seems everyone else did. I think I have just read so much WWII fiction that it did not stand out for me and was overhyped. I do want to try reading another one her books. The Great Alone is set in Alaska after the Vietnam war, which is definitely not like anything I have read before. I have high hopes for this one!
Rebecca by Daphne Du Maurier
Whenever someone talks about their favourite classics I always see Rebecca mentioned! This book is so highly praised and I want to see for myself if it is as good as everyone says that it is. The story definitely sounds intriguing and I would love to fall in love with a new classic.
The Lost Girls by Jennifer Baggett, Holly Corbett, Amanda Pressner
The Lost Girls is one of my IRL friend's favourite novels and I want to read it asap so that I can talk to her about it. She is one of the only people that I know in real life who also enjoys reading so I always try to read the books that she recommends. I have never heard of this book before she mentioned it and I think that is so great!
An American Marriage by Tayari Jones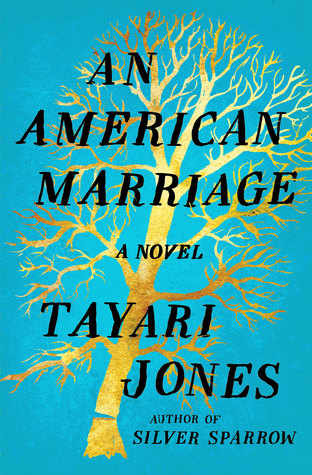 An American Marriage is Oprah's latest book club pick and I normally trust her judgment! I listened to a podcast talking about this book and it intrigued me even more. I have seen a lot of stellar reviews for it and I think it is something that I am going to enjoy.
Bone Gap by Laura Ruby
I bought this book on Book Outlet back in December, and I have been meaning to read it ever since. There used to be a lot of buzz for this book but I do not hear a lot about these days. A lot of reviewers that I trust rated this book highly!
Welcome to the Monkey House by Kurt Vonnegut
I have only read Slaughterhouse-Five by Kurt Vonnegut but I really enjoyed it. I saw this short story collection at Value Village in perfect condition and I was excited! I have heard nothing about Welcome to the Monkey House but the reviews on Goodreads are excellent. I am going to a wedding out of town this weekend and I think this will be a good book to read on the plane.
Gemina by Amie Kaufman and Jay Kristoff
This is almost laughable because this book has been on every one of my seasonal TBR's since I started blogging last May!! The third book, Obsidio, was released this month so now I have no excuse. I need to finally read this!
I am so terrible at following TBRs but I love reading other peoples' TBRs! Please leave me a link to your TTT in the comments!