WWW Wednesday is hosted by Sam @ Taking on a World of Words! All you have to do is answers the following three questions:
What are you currently reading?
What did you recently finish reading?
What do you think you'll read next?
Currently Reading-
The Boat People by Sharon Bala
I have only read a couple chapters of this book so far but I am enjoying it quite a bit so far! I am trying to read more books written by Canadians and this is a great one. I love the cover as well!
Just Finished-
How to Stop Time by Matt Haig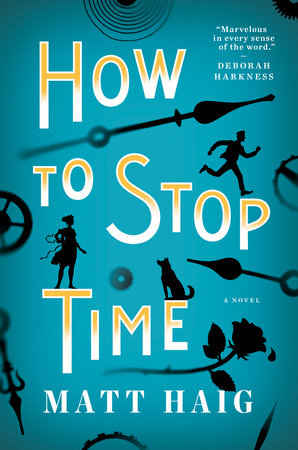 I have mixed feelings about How to Stop Time! There were things that I loved about it and things that I was on the fence about. I will talk more about that in a review/wrap-up. There is no denying Matt Haig is a talented author and I would love to read more of his books!
Female of the Species by Mindy McGinnis
I do not think I have seen a negative review for The Female of the Species, and for good reason! It is so dark and hard to read but the message about rape culture in our society is so important. There were so many powerful moments!
Reading Next–
Bone Gap by Laura Ruby
I am going to a wedding this weekend and Bone Gap seemed like a good book to read on the plane! It is a book that I have been meaning to read for ages and I am happy that I am finally making the time for it!
Have you read any of these books? What did you think?
What kind of books do you like to read while travelling?