WWW Wednesday is hosted by Sam @ Taking on a World of Words! All you have to do is answers the following three questions:
What are you currently reading?
What did you recently finish reading?
What do you think you'll read next?
Currently Reading-
How to Stop Time by Matt Haig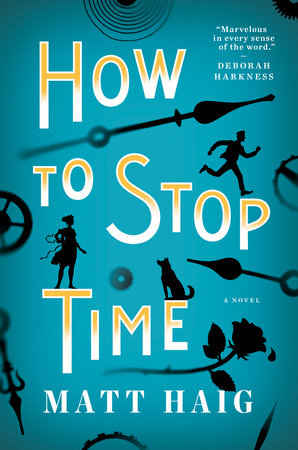 I love books about characters who live over many centuries and How to Stop Time sounds pretty original. I just started it so it is too early to form an opinion, but I have high hopes! I have heard a few good things about it as well!
Just Finished-
A River Runs Through It by Norman McLean
This book was quietly beautiful! If you love the movie as much as I do then I think you will adore this book. It gives you all the same feelings as the movie! There were times were it was a bit dry (too much fly fishing description) but there were many more moments of absolute brilliance! The other two short stories were surprisingly wonderful as well!
Year One by Nora Roberts
Year One is so completely different from anything else I have read by Nora Roberts, and it was a nice change! I was completely captivated and could not put it down. It is a dystopian novel where a disease whips out billions of people. I was not expecting there to be so many fantasy elements, and it was a pleasant surprise! I highly recommend this one!
Simon vs. the Homo Sapien's Agenda by Becky Albertelli
I am so happy that I finally read this book! I buddy read it with an IRL friend and we both fell in love with Simon. It is completely charming and adorable. I absolutely adored all of the Harry Potter references. I can not wait to see the movie!
Reading Next–
Female of the Species by Mindy McGinnis
I just bought The Female of the Species this weekend and I am incredibly excited that I finally have my hands on a copy. I have not heard a single bad things about this book and I just know that I am going to love it!
Have you read any of these books? What did you think?
Has anyone read Year One? I am so curious to know what you though about it!