Top Ten Tuesday is a weekly meme that is now hosted by That Artsy Reader Girl. "It was born of a love of lists, a love of books, and a desire to bring bookish friends together."
There are books that you go in to knowing you are going to love, and books that you read hoping you will like them but they completely blow away your expectations. I am excited to share those books that took me by complete surprise- in a good way!
The Seven Husbands of Evelyn Hugo by Taylor Jenkins Reid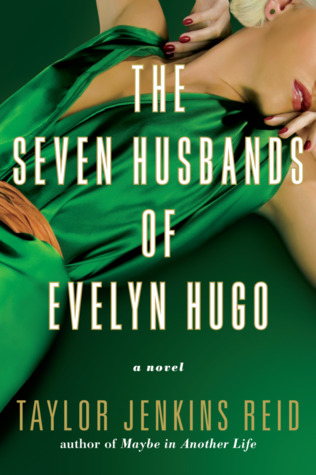 I read The Seven Husbands of Evelyn Hugo last summer and I did not know what to expect going in to it. I definitely was not anticipating it to become one of my favourite books of all time. I was blown away- it is ever better than everyone says it is!
Never Let Me Go by Kazuo Ishiguro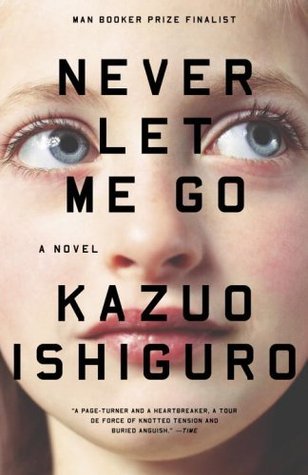 I actually did not think that I was going to like Never Let Me Go! I only read it because it is so high acclaimed and I had seen good reviews. I just did not think that it would be anything special, and I was so wrong! This book is beyond brilliant and now lives happily on my favourites shelf.
The Lonely Hearts Hotel by Heather O'Neill
The Lonely Hearts Hotel was a cover buy! I had a gift card and walked in to the bookstore not knowing what I wanted to buy. I saw this cover and the title and was drawn to it. I can not believe how wonderful this book ended up being! I want to read everything that Heather O'Neill writes.
The Rules of Magic by Alice Hoffman
I love the movie Practical Magic but I have never read the book! The movie is kind of cheesy so I thought that the prequel would have the same feeling. I was so surprised by how much depth and substance Rules of Magic has! Alice Hoffman is incredibly talented. I have since bought a few more of her books and can not wait to read them.
Far From the Tree by Robin Benway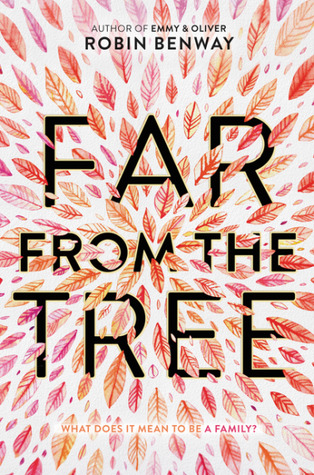 Far From the Tree was another cover buy! I expected to like it but I was not expecting to form such a deep connection to the characters. This is a book that I still think about from time to time and I wish more people were talking about it.
Stalking Jack the Ripper by Kerri Maniscalo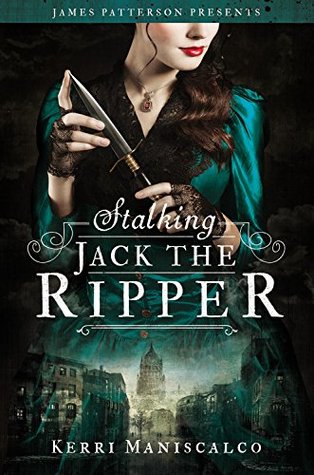 Stalking Jack the Ripper is not the kind of book that I would normally enjoy. I am not a huge fan of horror/thrillers but this book was so much more than that. I am so invested in Audrey Rose and Thomas!
The History of Bees by Maja Lunde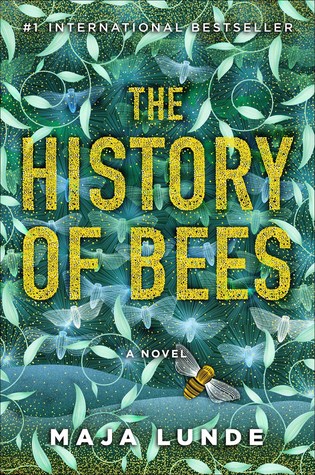 I am realizing how many books I have bought simply because of the cover. I had heard nothing about The History of Bees when I bought, but if you have seen this cover in person than you will know why I drawn to it! The story itself was just as beautiful. I love that it took place over the course of many decades and opened my eyes to the importance of bees.
Red Rising by Pierce Brown
I went in to Red Rising thinking I was not a fan of SciFi, but this book proved me wrong! It so worth all the hype that it gets! I am so thankful to Red Rising for open up my eyes to the world of Science Fiction.
Burial Rites by Hannah Kent
I bought Burial Rites in the discount section at Chapters! I remember seeing it around but knew very little about it. I did not expect much from it. This book is so fantastic. It is one of the most atmospheric books that I have ever read!
Night Film by Marisha Pessl
Night Film is another book that I bought on a whim for something like $3! It is so far out of my comfort zone, that I do not even know what compelled me to buy it! It is a horror/thriller and told through a series of interviews/articles/etc. It takes a little getting used to but it is excellent. It kept me on the edge of my seat!
I also want to share the books that surprised me in a bad way! I will hopefully be posting that soon!
What books surprised you?