Top Ten Tuesday is a weekly meme that is now hosted by That Artsy Reader Girl. "It was born of a love of lists, a love of books, and a desire to bring bookish friends together." This week's topic is books that you could reread forever! I am not someone who rereads books very often, but these are books that I find myself picking up when I am in a reading slump or when I need comfort.
Cannery Row- John Steinbeck
Did you guts know that Cannery Row is my favourite book? I only talk about it all the time! It is the one book that I read at least once a year. There is something about it that brings me comfort and inspiration. Next week's TTT topic is favourite quotes so don't be surprised to see a quote from Cannery Row!
Harry Potter (obviously!)- J.K. Rowling
I am sure this will be on everyone's TTT this week! Is there anything better than rereading Harry Potter?! I am already planning to reread this series at Christmas time. There is something about Harry Potter that makes me feel like a kid again. I think I will be rereading this series until the end of time!
A Man Called Ove- Fredrik Backman
A Man Called Ove is fantastic! I adore Ove and I actually kind of miss him! I want to reread this book this summer and fall in love with the grumpy yet charming Ove all over again.
I'll Give You the Sun- Jandy Nelson
I'll Give You the Sun is one of the most beautiful books that I have ever read! Jandy Nelson is a very talented writer and she created some of my favourite characters of all time. I think that this will be one of those books that becomes even better after every reread.
The Five People You Meet in Heaven- Mitch Albom
I think The Five People You Meet in Heaven is probably the book that I have read the most often. It is short and easy to reread. It is the book that I usually turn to when I am in a reading slump. All of Mitch Albom's books are fantastic and completely re-readable.
The Great Gatsby by F.Scott Fitzgerald
I don't know what it is about The Great Gatsby that makes it a book that I love rereading. It is one of my favourite classics and I always discover something new every time that I reread it. I have a few different editions of The Great Gatsby and I have read from every single one!
Swimming Lessons by Claire Fuller
This is a slow-paced and character-driven novel that still manages to pack a punch. I love the mystery and how part of the story is told through letters. I think it is a book that I will turn to again soon! I want to look out for more of the symbolism and foreshadowing.
The Outsiders by S.E. Hinton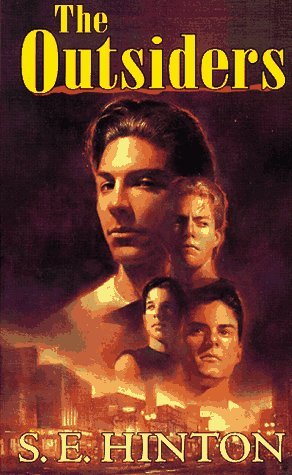 The Outsiders is the book that really sparked my love of reading and, every time that I reread it, it reminds me why! Some times it is nice to be taken back to that moment in my life. This book has really stood the test of time and it will forever be one of the books that I will reread!
The Help by Kathryn Stockett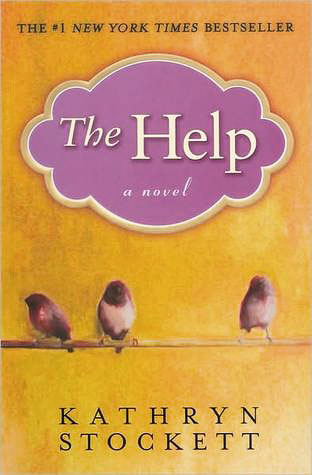 I read The Help when it first came out and fell in love with it instantly! I have read it a few times since then and I continue to love it every time. I also adore the movie and have rewatched it multiple times! The story is charming, hilarious, heartbreaking, and moving! It is everything that I look for in a book!
To Kill a Mockingbird by Harper Lee

To Kill a Mockingbird is one of the books that had the biggest impact on me. It really opened my eyes and taught be a lot about empathy. I would still say that Atticus Finch is one of my biggest role models! It is comforting to be able to return to this story and characters in times of need.
Do you ever reread? I would love to know what books you reread most often.