Top Ten Tuesday is a weekly meme that was created over at The Broke and the Bookish! This week's topic is books that you want Santa to bring! I very rarely ask for books because no one knows what books to buy and it is just easier to ask for gift cards. That being said, I would be thrilled to see any of these books under the tree!
Uncommon Type by Tom Hanks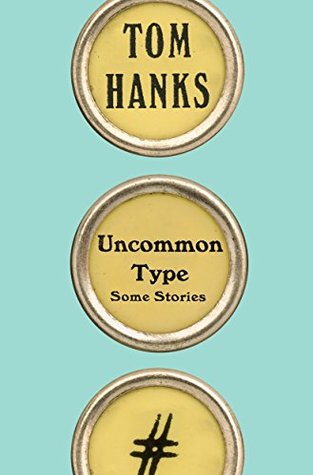 Who doesn't love Tom Hanks? I am always a little reluctant when it comes to books written by celebrities but I have no doubt that this will be fantastic! I have heard so many amazing things about this collection of short stories. This is the book that I am most excited about!
Kids of Appetite by David Arnold
I recently read and love Mosquitoland by David Arnold and a few people highly recommended his other book. The synopsis sounds fantastic! I just have to share part of it!
This is a story about:

1. A coded mission to scatter ashes across New Jersey.
2. The momentous nature of the Palisades in winter.
3. One dormant submarine.
4. Two songs about flowers.
5. Being cool in the traditional sense.
6. Sunsets & ice cream & orchards & graveyards.
7. Simultaneous extreme opposites.
8. A narrow escape from a war-torn country.
9. A story collector.
10. How to listen to someone who does not talk.
11. Falling in love with a painting.
12. Falling in love with a song.
13. Falling in love.
A Gathering of Shadows/A Conjuring of Light by V.E. Schwab
I really enjoyed A Darker Shade of Magic and can not wait to continue on with the series. I have heard that I will want to read A Conjuring of Light as soon as I am finished A Gathering of Shadows so I would love to get them both at the same time!
The Bear and the Nightingale by Katherine Arden
This is a book that everyone is talking about and I just know that I am going to love! I am hoping to buy the second book as well!
Hunting Prince Dracula by Kerri Maniscalco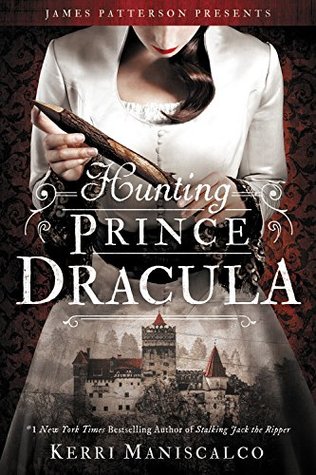 The first book, Stalking Jack the Ripper, took me by complete surprise! I did not expect to enjoy it as much as I did. I adore Thomas and Audrey Rose and can not wait to read more about them!
The Girl With the Red Balloon by Katherine Locke
This book is historical fiction and involves time travel. That is all that I need to know!
Tin Man by Sarah Winman
Simon @ Savidge Reads absolutely loves this books and I trust his opinion. I love that the synopsis says that this is almost a love story. I am so intrigued!
Nyxia by Scott Reintgen
2017 was the year that I discovered my love for science fiction. I have seen so many rave reviews and I have a good feeling about this book.
Strange the Dreamer by Laini Taylor
I feel like I am the only person who has yet to read Strange the Dreamer. This books seems to a favourite of many book bloggers. As an added bonus, the cover is absolutely stunning!
Sing, Unburied, Sing by Jesmyn Ward
This book was one of my most anticipated releases of the year, and I can not believe that I have not purchased it for myself yet. The reviews have been spectacular and I have high hopes for this one.
The Uncommon Type is the only book that I actually asked for this year, because I just feel weird about making Christmas lists! I always love what my friends and family give to me without me having to even ask! These are books that I would love to purchase (maybe with gift cards) for myself before the end of the year!