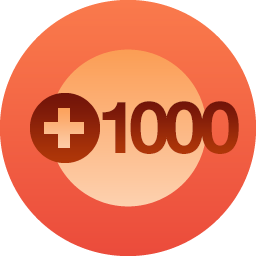 Congratulations on getting 1,000 total follows on Kristin Kraves Books!
Your current tally is 1,005.
Well this just happened and I am so beyond grateful. When I started this blog in May 2017 I didn't even think that this was a possibility. I can not believe how many people care about what I have to say about books!
I have met so many amazing people and it has been wonderful to connect with other passionate readers. I have read books I never would have picked up before and found so many new favourite novels. I can not wait to see what the future brings and I am so happy to have you guys along for the ride.
To say thank you for all of your support I have decided to host a giveaway! You can enter for your chance to win one of my favourite books that I read this year from book depository. This giveaway is international as long as book depository ships to you!
Click here to enter a Rafflecopter giveaway which ends on Friday, December 15th, 2017!
Thanks again everyone! I hope to do more giveaways in the future!