November was not my best reading month.  I kept falling in to mini reading slumps.  This happens every year during this time.  With the holidays coming there are just so many real life distractions that it is more difficult to make time for reading. All that said, I did enjoy the books I read this month and felt that they were a good variety of genres and subjects matters.  Some were really fun to read and some were very heartbreaking and draining.
# of Books Read: 6
# of Pages Read: 2166
Favourite Book(s) of the Month: Warcross, The Five People You Meet in Heaven
Warcross by Marie Lu
Warcross was a really fun read and has made me want to read all of Marie Lu's books! The ending was amazing and I can not wait for the next one. Here is my review in case you want to know more of my thoughts.
You Bring the Distant Near by Mitali Perkins
I have not heard a lot of people talking about You Bring the Distant Near and I think that is such a shame.  This is such a beautifully diverse novel that shines a light on the experience of immigrants.  I particularly enjoyed the first half.  It is a character driven story which is told through different generations of women, which is something I have discovered I enjoy reading.
Wolf by Wolf by Ryan Graudin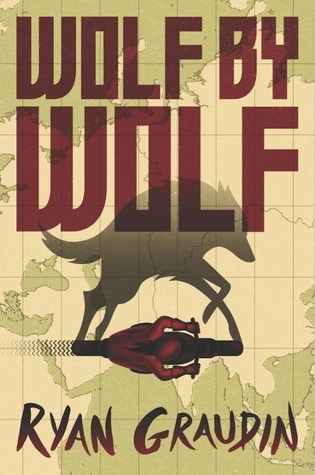 Wolf by Wolf was so different from what I was expecting but I really enjoyed it! This is another book with a genius ending.  I also loved the idea of an alternate history. I want to read more books like that! Here is my full review!
The Five People You Meet in Heaven by Mitch Albom
This is a reread for me.  You may know that Mitch Albom is one of my favourite authors.  He is actually one of my few auto buy authors. The Five People You Meet in Heaven is my favourite of his books.  I have been in a slump this month and wanted to read a short but impactful book and this one was perfect. I loved it just as much as every other time I have read it!
White Oleander by Janet Fitch
Wow this book was draining! This is a book that will not be for everyone.  It is dark and touches on very heavy topics.  It is weird for me to say I loved this book because it made me so mad and was hard to read but I think that is what made it so great.  It has been a long time since I had such strong emotions about a novel.  If anyone has read this book and know of books similar to it I would love recommendations!
Breaking Free by Rachel Jeffs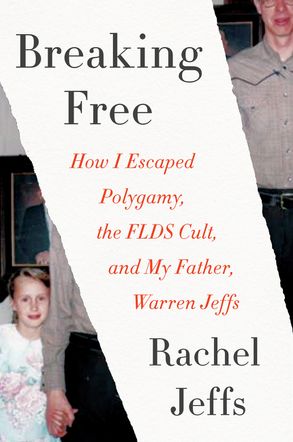 So it was non fiction November and I only managed to read one non fiction novel.  That is not great but I am glad the one book I read was this one.  Rachel Jeff's is an incredible woman and author.  She is so strong and resilient.  I have read a few other novels about the FLDS Cult and I highly recommend this one as well as Stolen Innocence by Elissa Wall.  They both give you first hand insight in to how women and young girls are treated in the FLDS Cult.
Have you read any of these books or are you interested in reading them? I would love to know your thoughts! I hope everyone had a great month and I can not wait to see what December brings!