I was so excited when I saw this tag going around because I adore Hocus Pocus! I have to watch it every October! Thankfully Katie @ Never Not Reading and Lair of Books tagged me! Some of these questions were actually challenging! I am not going to tag anyone because I have seen a lot of people post this lately, but if you have not been tagged and love Hocus Pocus I would love to see your answers!
THE RULES
There are no rules. It's YOUR blog. But it would be nice if you linked back to Never Not Reading (tag creator), and maybe the person who tagged you too. Share the love folks.
Feel free to use the GIFs used by Never Not Reading, the graphics made by Flavia the Bibliophile if you would like, both, or make and use your own visuals!
Blood of Eden by Julie Kagawa
I have talked about this trilogy a lot lately but it so appropriate for this time of year, and it truly is my favourite trilogy. It is rare for me to enjoy all of the books in a trilogy, but this series as well as To All the Boys I've Loved Before by Jenny Han are the two exceptions. If you are looking for a unique take of vampires then please pick up this series!
Harry Potter- Dolores Umbridge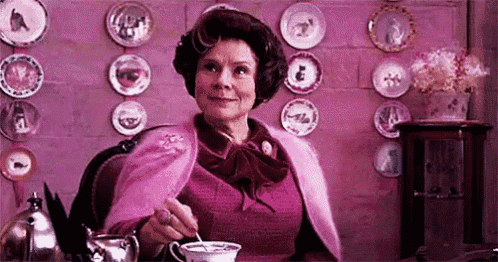 This is definitely not a unique answer, but Umbridge is pure evil in my mind. I do not think I have ever read about a villain that made my blood boil more! I would take Voldermort over Umbridge a hundred times over!
Captain Underpants by Fav Pilkey
My brother used to read these books when he was a kid, and he is not a big reader. It always brings a smile to my face when I see a copy in a bookstore. I guess there is something about a guy in a diaper wearing a cape that appeals to children!
Yes Please by Amy Poehler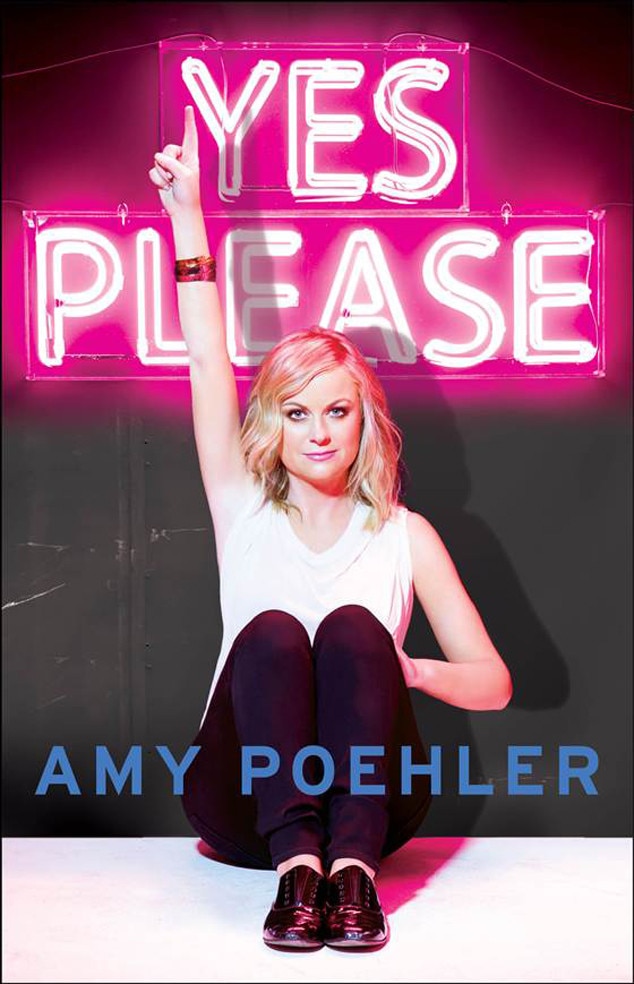 I was almost tempted to say Captain Underpants again! This was a hard question for me because I do not read a lot of silly or funny books. I prefer books that make me cry over books that make me laugh! Saying that, I have read a few celebrity memoirs that have some pretty hysterical moments. Amy Poehler is a hilarious comedian so you can expect nothing less from her book!
City of Bones by Cassandra Claire
Do not hate me for this but I just do not get what other people see in this series! I could not connect with it and I had to force myself to finish it. I feel like there is so much potential there but it just did not live up to it.
The Hate U Give by Angie Thomas
This book is so fantastic and relevant to the world today. I have said this before, but I believe it is a book that everyone should read. I can not wait to see the movie, and I hope that it does the book justice so that nonreaders will be exposed to its message.
Pretty Little Liars by Sara Shepard
This series is much like the show- it has gone on way too long! There are 16 books in this series! I can hardly commit to reading 4 books in a series let alone 16!
Twilight- Bella
I own the fact that I enjoyed reading Twilight but that does not mean that I do not see how dumb Bella is! She makes so many stupid decisions that just make me wants to pull my hair out!
I'll Give You the Sun by Jandy Nelson
I could not think of a series I would want to resurrect, because there are few series that I have completed! I have mentioned this before, but I would love a sequel to I'll Give You the Sun. Wouldn't it be great to see what Noah and Jude are up to?!
All of Nicholas Sparks Books
Okay I know his books are not the best books in the history of the world, but I do enjoy them for what they are- especially his earlier ones! Surprisingly, my least favourite book of his is The Notebook, but I have really liked and devoured all the rest of his books! I actually think I have read them all…
The Themis Files by Sylvain Neuvel
This was a tricky question for me but I think that this series definitely is unique and I have never and probably will never read a series quite like it! It is definitely a different take on SciFi and aliens!
I have got nothing for this! I do not think I have ever read a book with a cameo appearance in it! I do not want to leave this question unanswered so instead I wanted to share this Mental Floss article with you which talks about authors who had cameos in the movie that was made of their book! For example, Stephenie Meyer appears in Twilight, and Sara Gruen is in Water for Elephants!
Only 5 more days until Halloween! What are you plans/what are you dressing up as? I would love to know!