Today is Thanksgiving here in Canada and I wanted to take this opportunity to just say thank you! Thank you to anyone who reads, follows, likes and comments on my blog. It truly means the world to me. These last few months have ignited a spark in me and I have rediscovered my passion for reading. That is in large part thanks to this community. Reading everyone's posts and comments gets me excited about books and that has been such a joy!
There are so many things that I am thankful for, but since this is a book blog, I thought it might be fun to talk about a few books that I am thankful for and try to explain why.
Little Critter by Mercer Mayer
My parents used to read these books to me almost every night. I had a lot of them memorized! If I have to come up with a reason for why I love reading it is probably thanks to my parents and The Little Critter!
Harry Potter by J.K Rowling
This is probably obvious- but I am so thankful for the Harry Potter series. I was 8 years old when the first book was released, and it was such a magical experience to be able to grow up reading them. I just graduated high school when Deathly Hallows came out, so Harry Potter really was a big part of my life growing up. In many ways it remains a big part of my life today!
The Outsiders by S.E Hinton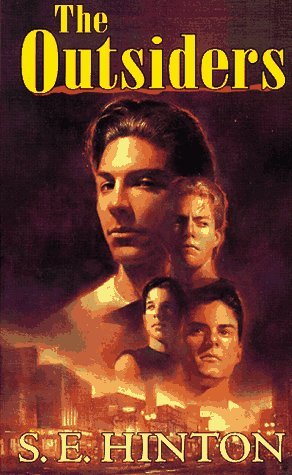 I went through a phase in middle school where I hardly ever opened a book. The Outsider's was required reading, and I am glad that I was "forced" to read it. To this day it remains a favourite, and it helped pull me out of a terrible reading slump. Without the Outsiders I might never have rediscovered my love for readings as a preteen!
To Kill a Mockingbird by Harper Lee
This is the one book that I truly believe made me in to a better person. I read it at the age of thirteen, which I think is a pretty impressionable age, and it opened my eyes to a lot of things. There is a quote from Atticus Finch that I still try to remember and live by-
"You never really understand a person until you consider things from his point of view… Until you climb into his skin and walk around in it."
Cannery Row by John Steinbeck
As you may or may not know, this is my favourite book! I am so thankful that I picked up this book on a whim not expecting to be blown away by it. It is the only book that I reread every year. It is the book that I turn to when I need a distraction. I have actually written a review trying to put to words why I love it so much!
Sleeping Giants by Sylvain Neuvel
This might seem very random, but I read Sleeping Giants this year and it was my first introduction in to Science Fiction. I have since read so many SciFi books, and I will always be grateful to Sylvain Neuvel for introducing me to what has become one of my favourite genres!
There are so many more books that I am thankful for but these are the first few that came to my mind immediately! I would love to know some books that you are thankful for!
Once again, Happy Thanksgiving to all my fellow Canadian bloggers! We are so blessed to live in this country!