WWW Wednesday is hosted by Sam @ Taking on a World of Words! All you have to do is answers the following three questions:
What are you currently reading?
What did you recently finish reading?
What do you think you'll read next?
Currently Reading-
The Before Now and After Then by Peter Monn– I adore Peters Youtube channel and I am so happy that I finally have got my hands on a copy of his book. It is really exciting to be able to support one of my favourite booktubers!
Danny Goldstein has always lived in the shadow of his identical, twin brother Sam. But when a hurricane of events forces him into the spotlight, he starts to realize that the only thing he's truly afraid of is himself.

With the help of his costume changing friend Cher, a famous gay uncle with a mysterious past of his own, two aging punk rocker parents and Rusty, the boy who will become his something to live for, Danny begins to realize that the music of the heart is truly the soundtrack for living.
Doesn't this book sound amazing??
Recently Finished-
A Darker Shade of Magic by V.E. Schwab– I won this glorious book in a giveaway hosted by Jeannie @ A Happy Clam and I can already tell that this will be one of my all time favourite series. It is so unique and the world building is fantastic. I also adore all of the characters!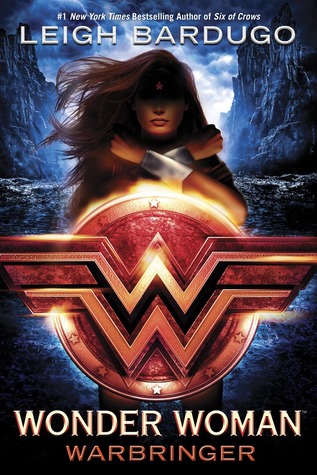 Wonder Woman: Warbringer by Leigh Bardugo– I finished this book last night and it was truly amazing! I love the story that Leigh Bardugo told. There was so much females empowerment and strong female friendships! It made me so happy! There were a lot of things that happened that I was blindsided by and I loved it!
Reading Next-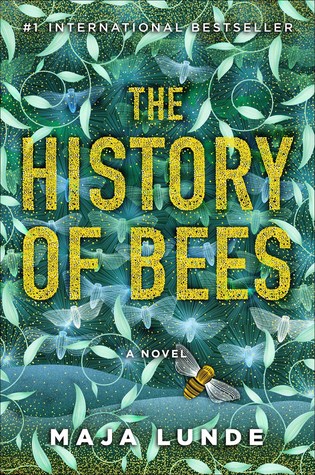 The History of Bees by Maja Lunde– I will admit that this was a total cover buy for me, but the story itself actually sounds really good and the reviews I have seen have been great! It s classified as both historical fiction and science fiction on Goodreads and that sounds like something I want to read!
This has been a great reading week! I am finally out of my reading slump and I could not be happier! What are you currently reading?