Top Ten Tuesday is a fun meme that was created over at The Broke and the Bookish! This week is a throwback freebie and I thought it might be fun to look back on my favourite books from the year I discovered Goodreads! I participated in my first goodreads reading challenge in 2013, so I am going to guess that that is the year I joined. Apparently I set my goodreads goal to 90 that year and I managed to read 85- I am quite impressed with my past self! I read a lot of my all time favourite books in 2013 as well! Lets just jump right in to this!
Moonlight on Linoleum: A Daughter's Memoir by Terry Helwig– I believe that I read The Glass Castle by Jeannette Wells the year before and I wanted to read more memoirs similar to that one. If you loved The Glass Castle as much as I did than I think you will also enjoy Moonlight on Linoleum. It is a very emotional story.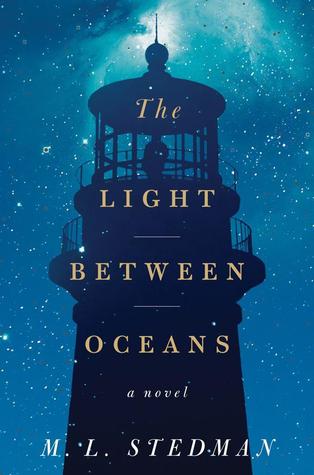 The Light Between Oceans by M. L. Stedman– I never used to write reviews on goodreads but apparently I felt compelled to for this book! I will leave the short review I wrote for you here:
What a surprise this novel was. It was heartbreaking, and definitely results in conflicting emotions. The ending had me in tears. I heard that this is going to be a movie, and I can't wait to see it. I just hope that it does the book justice, because it really was wonderful!

Just so you know, I have yet to see the movie!
The Great Gatsby by F. Scott Fitzgerald– One of my favourite books of all time! I do not think that it is a coincidence that I read this the year the movie came out! Having Leonard DiCaprio starring in the movie was the push I needed to finally read the book. I am so happy that I did. Definitely one of my favourite classics.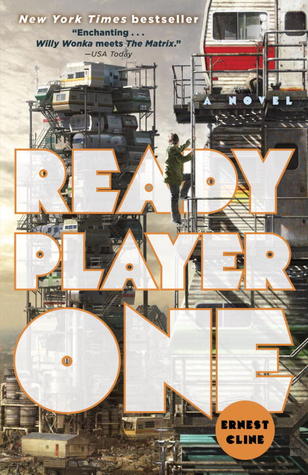 Ready Player One by Ernest Cline– Another one of my all time favourite books! I read this one at the same time as my brother and we both loved it. I have so many great memories attached to it!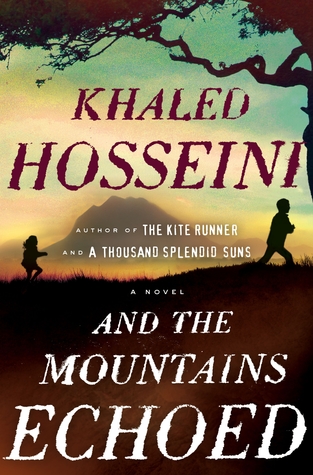 And the Mountains Echoed by Khaled Hosseini– I remember buying this the day that it was released. He is an autobuy author for me so I was very excited when this came out. Of course I loved it! It makes me sad that he hasn't released a book since!
The Silver Star by Jeannette Walls- I am not surprised at all to see that I read one of her books in 2013. It was around this time that I became totally obsessed with her writing and read every book that she had published. Silver Star was her first fiction novel and I thought it was fantastic.
The Immortal Rules by Julie Kagawa– I have talked about this book many times on my blog, but this is definitely my favourite vampire series. It manages to be unique, and it is both dark and humourous. Please give the Blood of Eden series a chance!
Love Anthony by Lisa Genova- She is an autobuy author for me, and Love Anthony is my favourite book of hers. I believe that she handles the topic of autism very well, and this is a story that has stayed with me all of these years later.
The Summer I Turned Pretty by Jenny Han- I don't love this series as much as To All the Boys I've Loved before, but I still have a soft spot for it. I binge read it and thought it was so endearing yet heartbreaking.
Warm Bodies by Isaac Marion– This book was all the rage in 2013 and I was all about it. For some reason I always forget about this book, but I loved it back in the day. I want to reread it and see how I feel about it now.
I wanted to share a few other highlights from that year! Apparently 2013 was when I discovered John Green because I read all of his book that year. I also read Divergent, City of Bones, and Vampire Academy in 2013! It was a great reading year for me- I wish I was blogging back then!