I was so excited to be tagged to do The Wonder Woman Book Tag by Donna @ Moms Book Collection! I saw the movie and I loved it so this makes me excited! Thank you Donna!
1. WONDER WOMAN: YOUR FAVORITE BADASS FEMALE BOOK CHARACTER
My answer to questions like this is always Elizabeth Bennet but I want to mix it up! I am going to choose one of my more recent favourites- Mustang from Red Rising! She is a total bada** and I can not wait to read the Golden Sun and read more about her.
2. FANTASY ISLAND: A BOOK SETTING YOU WANT TO ESCAPE TO
Definitely The Night Circus by Erin Morenstern! I would love to experience the circus for myself! Can this book be made in to a movie already??
3. LONDON: A HYPED BOOK THAT LET YOU DOWN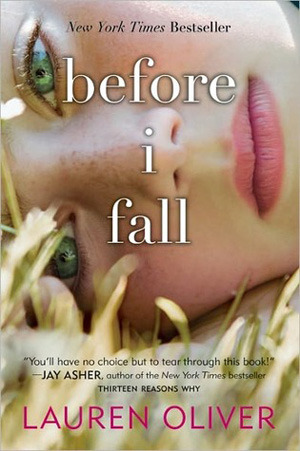 I had heard so many great things about Before I Fall by Lauren Oliver but I just could not connect with it! I was so bored and could not find anything redeeming about a single character!
4. STEVE TREVOR: A BOOK THAT HAS A BEAUTIFUL COVER AND A GREAT STORY (I.E. GREAT PERSONALITY)
The Essex Serpent by Sarah Perry has one of my favourite covers and the actually story was really intriguing as well!
5. LASSO OF TRUTH: A BOOK YOU HATED
I wanted to like Eat Pray Love by Elizabeth Gilbert but I couldn't stand it! It just dragged on. The only part enjoyed was when she was in Italy. I was not a fan of the movie either.
6. WONDER WOMAN'S SHIELD: A BOOK SO SAD YOU NEED A SHIELD
I could have chosen so many books for this but I decided to go with The Boy in the Striped Pajamas by John Boyne! This book is just so heartbreaking!
7. NO MAN'S LAND: A BOOK THAT YOU WANT TO SEND THROUGH NO MAN'S LAND (I.E. SHOOT IT TO DEATH)
I feel like this is very similar to question five so I am going to skip this one!
8. ARES: A VILLIAN THAT IS SCARY, BUT YOU CAN'T SEEM TO HATE
Jackal from the Immortal Rules. I don't just not hate him but I sort of love him! If you have not read this series please give it a try!
9. DR. POISON: A VILLIAN THAT HAS NO REASON TO EXIST
Dolores Umbridge– need I say more?
10. THE AMAZONS: A BOOK THAT YOU WISH HAD MORE/BETTER LGBT+ REPRESENTATION
I am going to have to go with Harry Potter for this one because although I obviously adore this series I think it could have benefit from having more LGBT+ representation.
11. JUSTICE LEAGUE: WHAT SUPERHERO BOOK FRIENDS DO YOU TAG?
Beth @ The Books Are Everywhere
Krista and Dawlyn @ Little Blind Book Finds