I finally decided to make a favourites shelf on goodreads! I went through all the books that I have read and hand selected the ones that I would consider my favourites of all time. It turns out that of the 405 books that I have apparently read only 20 made the cut! I thought it might be fun to show you 10 of those books and briefly tell you why I would consider them favourites! I will do a part two at some point as well! I am going to order this in the order in which I have read them (or at least in the order I think I have read them).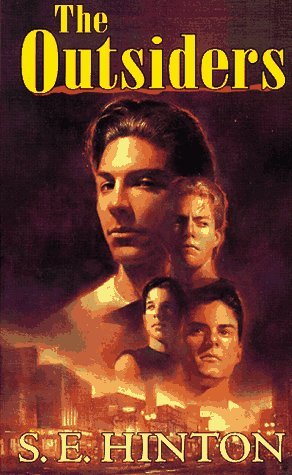 The Outsiders by S.E. Hinton– I had to read The Outsiders in the 7th grade and it was really life changing for me. I think it was the first time that I felt truly affected by a book. I cried until my eyes hurt!
To Kill a Mockingbird by Harper Lee– I think I read this book the same year as The Outsiders. I remember having to do a book report on it and just absolutely loving everything about it. I think it says a lot that I have not read this book in years but the characters still stick with me. I will forever have a soft spot for Atticus Finch and Boo Radley!
The Sisterhood of the Travelling Pants by Ann Brashares– I often credit this series for really getting me in to reading. I am actually writing this post in the same beach town where I was as a kid when this book was recommended to me. I always enjoyed reading but after The Sisterhood of the Travelling Pants I became passionate about it! I look back on that summer as the summer of reading!
The Five People You Meet in Heaven by Mitch Albom– I have said before that Mitch Albom is an auto-buy author for me and this particular book of his is my favourite of his works. It is less than 200 pages and I find myself rereading it when I am in a little bit of a slump. It really makes me think.
Kite Runner by Khaled Hosseini– Another auto-buy author for me and it all started with The Kite Runner. I truly think that reading this book made me a better person.
The Boy in the Striped Pajamas by John Boyne– Just thinking about this book can bring a tear to my eye. It is one of those books that has remained with me throughout the years.
Water for Elephants by Sara Gruen- My dad bought this book for me thinking it was something I would love and he was so right! Since then he has managed to buy be quick of few of my favourite novels. Water for Elephants is so atmospheric and wonderful that just talking about it makes me want to go read it again!
Sarah's Key by Tatiana de Rosnay– This book was gut-wrenching for me! If someone asks me to recommend them a book I usually suggest Sarah's Key first. I have made my mother, best friend, and neighbour read this book and they all loved it!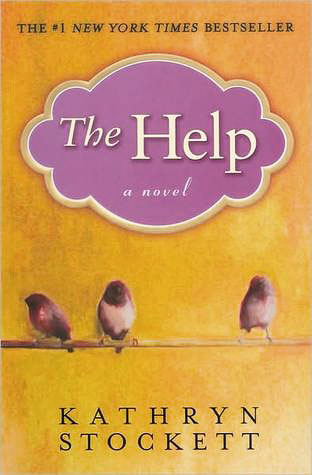 The Help by Katheryn Stockett– I loved that this book was both hilarious and moving! The Help has a lot of my favourite characters. The movie is also really great!
While putting this post together I started to see a theme in almost all the novels that I adore. Apparently I am drawn to books that are heartbreaking but somehow moving and hopeful. If there is a book that you think I would like I would love your recommendations!!