I was tagged by the amazing Angelica @ The Book Cover girls! I was so honoured to be tagged! I do not DNF books very often so I might struggle with this tag but I am excited to see how it all turns out!
Rules:
Thank the person that tagged you (See above!)
Include ping-back to creator of tag (Icebreaker694)
Answer questions (See below!)
Tag other poor souls to do this (Trust me, I won't)
Easy right?
Oh and only use books that you DNF as your answer hence the "to not to read" part
WHAT BOOK WOULD YOU BE WILLING TO FINISH?
Furiously Happy by Jenny Lawson– I was really enjoying this book but then life happened and I put it down and just never picked it up again!
A DYSTOPIAN BOOK THAT YOU PUT DOWN.
The Scorch Trials by James Dashner– I read the Maze Runner and thought it was just okay, but was curious about the rest of the series. I could not get in to the Scorch Trials and quickly realized that the series was just not for me.
A BOOK THAT YOU JUST DIDN'T WANT TO FINISH AT ALL.
The Almost Moon by Alice Sebold– Just no. This is my least favourite book. It has a 2.67 rating on goodreads so I think that says it all!
A SEQUEL.
A BOOK YOU'LL NEVER AGAIN PICK UP.
Actors Anonymous by James Franco– I love you James, but WTF!
A BOOK WITH TOO MUCH HYPE.
The Davinci Code by Dan Brown– I have tried many of Dan Brown's books and I just don't think he is for me.
A CONTEMPORARY.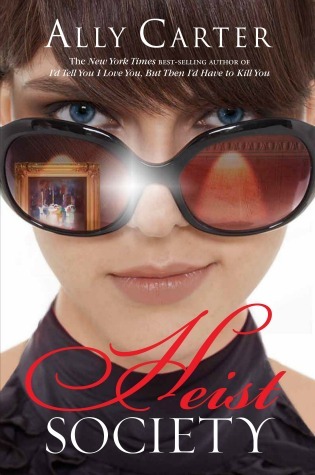 Heist Society by Ally Carter– I know a lot of people liked this series but I was bored!
A BOOK YOU WERE UNSURE OF.
The Host by Stephenie Meyer– A lot of people love The Host, and I think maybe I just wasn't in the mood for it, or I went in thinking it would be like Twilight. I can be convinced to give this book another shot!
That is it! I feel like I have been tagging a lot of people lately and don't want to annoy you guys! If you want to do this tag than I officially tag you!!