I have discovered so many new authors this year, but there are a select few who I will now read anything that they write. I have gone through their backlists and have either read more of their books or added them to my TBR. These are the authors I discovered this year whose careers I will follow and you'll hear me talking about over and over again.
Tiffany D. Jackson
Truly my greatest discovery of 2020 was Tiffany D. Jackson. I read Let Me Hear a Rhyme in May and fell in love with the characters. I then read Allegedly in the summer, and it blew my mind. I read Grown on release day and I am still thinking about it. The only book of hers I have left to read is Monday's Not Coming, and that is only because I am saving it. I am not ready to be done with her backlist! Thankfully, she has another book coming out next year and two more after that. I will read anything she writes. No one creates characters or writes mysteries in quite the same way that she does.
Brit Bennett
I read both of Brit Bennett's novels this year and thought they were equally brilliant. If I had to choose a favourite, I would give a slight edge to The Mothers, but I highly recommend them both. I cannot wait for the adaptation of The Vanishing Half and to read whatever Bennett writes next! I am thrilled that her books received a lot of well deserved hype this year. I also listened to her interview on The Stacks podcast and loved hearing her perspective. I need to watch more of her interviews!
Abby Jimenez
So far, the only one of Abby Jimenez's novels that I have read is The Happy Ever After Playlist, but I was surprised by just how much I loved it. It is always fun when I find a new favourite romance author. I cannot wait for the next book in the series to come out next year!
N.K. Jemisin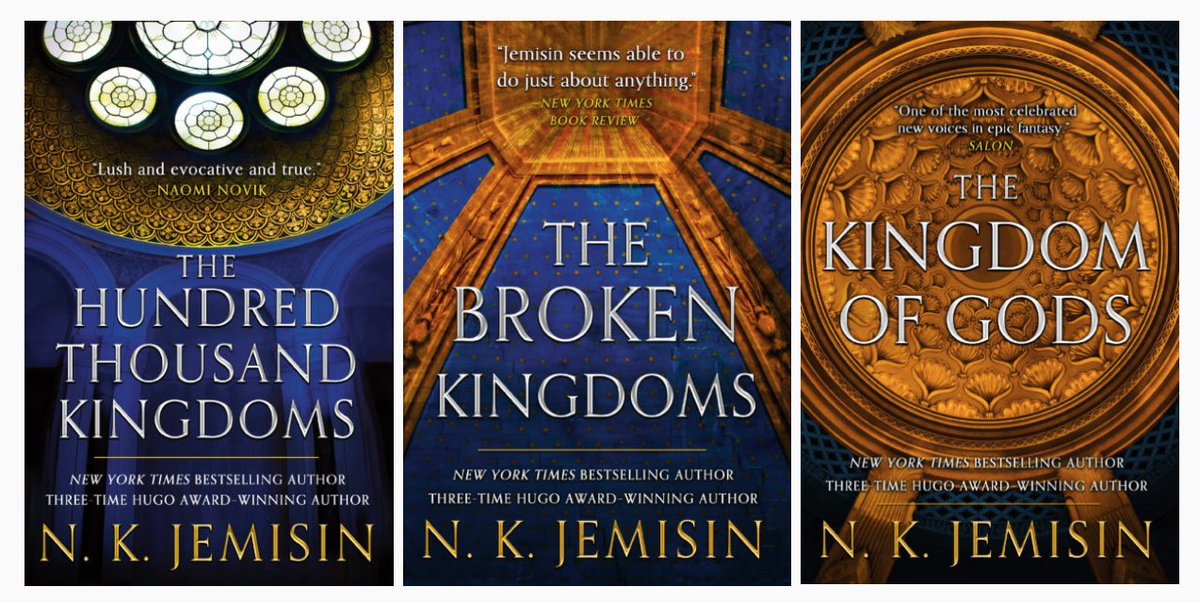 N.K. Jemisin has quite an extensive backlist, which makes so happy because I adore her writing and her worldbuilding, so one of my goals is to eventually catch up and read everything she has written. I have a lot of work to do because so far I have read only The Fifth Season and her short story titled Emergency Skin. I highly recommend Emergency Skin if you want to get a feel for her writing. I am also halfway through The City We Became, but December sneaked up on me and I wanted to focus of holiday books. The City We Became will be one of my first reads of 2021, which I think is the perfect way to start a new year.
Natalie Haynes
I recently read and loved A Thousand Ships, so Natalie Haynes is a newer discovery for me. It is no secret that I adore Greek myth retellings, so I am thrilled to have found another author who writes them and writes them well. I believe Pandora's Jar comes out next year and The Children of Jocasta came out a few years ago. I am looking forward to reading them both in 2021!
Who are some of your favourite authors who you discovered for this first time this year?
Instagram | Twitter | Goodreads