Let's Talk Bookish is a weekly meme, hosted by Rukky @ Eternity Books & Dani @ Literary Lion, where we discuss certain topics, share our opinions, and spread the love by visiting each others' posts.
The short answer to this questions is that I don't do it very well! Finding a better way of organizing and staying on top of my TBR is something I have thinking about quite a bit lately. I am hoping that writing this post will inspire me in some way.
Do you maintain a TBR physically, online or both?
My physical TBR is vastly different than the one I keep online on Goodreads. I have a separate shelf that houses the books I own but haven't read and it has been awhile since I have counted just how many books are on there. I don't even want to know! I used to have no more than 10 unread books on my physical TBR, but that all changed when I started book blogging.
I just looked at my Goodreads "Want to Read" shelf and there are over 1000 books on there! I am sure there are many that I am no longer interested in, so I really should take the time to go though it. Maybe I will write a few blogposts about why I am removing certain books from my TBR.
I know that a lot of readers have an "Owned" shelf on Goodreads and that is something I have been wanting to do as well. It seems like a good way of keeping on top of things.
How do you decide which books get to go on your TBR?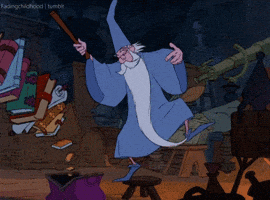 Goodreads makes it so easy to add a book to my TBR that I really do not put a lot of thought into it. Book bloggers, booktubers, and bookstagrammers have the biggest influence on my TBR. A really glowing review will instantly make me add a book to my TBR.
My physical TBR is a different story. I am more picky about the books that I actually buy and a lot of it is influenced by deals that I come across. Books are very expensive here in Canada, so it is rare for me to buy one at full price. I also listen to a lot of audiobooks through Scribd and Libro.fm, so if I listen to a book I really loved I will try to hunt down a physical copy. I want my shelves to be a collection of my favourite books!
Do you ever "prune" your TBR to remove old books, how do you decide who stays and who goes?
I did this with my physical TBR recently and it was so freeing! I was also able to donate a lot of books to Little Free Libraries. It is so nice to look at that shelf and realize that I am excited about every single book.
As I mentioned previously, my Goodreads "Want to Read" shelf is entirely different story. I haven't gone through it in years. I hope to do that before the end of the year, so look out for a blog post about it!
How do you organize your TBR shelf? How many books are on it? Any tips?
Instagram | Twitter | Goodreads