Top Five Tuesday is hosted by the wonderful Shanah at Bionic Book Worm.
I absolutely love this month's theme! Over the course of the month I will be sharing with you my favourite authors from A-Z according to their last name. So here are my favourite authors whose last names start with K through O. I will also include some honorable mentions because I'm a cheater that way.
Julie Kagawa
I talk about this all of the time- Julie Kagawa wrote my favourite vampire series and it is so underrated!! I have read a few of her series now and I am always impressed with the worlds that she creates. What really stands out for me are her characters. She wrote my favourite morally grey character- Jackal from The Blood of Eden series.
Honorable Mentions: Caroline Kepnes, Stephen King, Kevin Kwan, R.F. Kuang
Christina Lauren
This is kind of, sort of cheating considering Christina Lauren is actually two authors! I just adore their romances and I know that when I need something light, I can count on their books for comfort. Actually, there books are perfect if you need to get your mind off all that is happening in the world these days.
Honorable Mentions: Wally Lamb, Emery Lord, Maja Lunde
Ian McEwan
There is something about Ian McEwan's work that always resonates with me. It started with my love for Atonement, but since then I have fallen in love with everything from him that I have read. My favourite is On Chesil Beach, but there is something about Nutshell that continues to haunt me.
Honorable Mentions: Carmen Maria Machado, Madeline Miller, Mindy McGinnis, Seanan McGuire
Sylvain Neuvel
Are we at all surprised? The Themis Files is my favourite series of all time. It is the series that got me into SciFi. I will read anything that Neuvel writes. His novella, The Test, is something that I think about all of the time. I would love to sit down and have a conversation with Neuvel just to learn how is mind works.
Honorable Mentions: Jandy Nelson, Patrick Ness
Heather O'Neill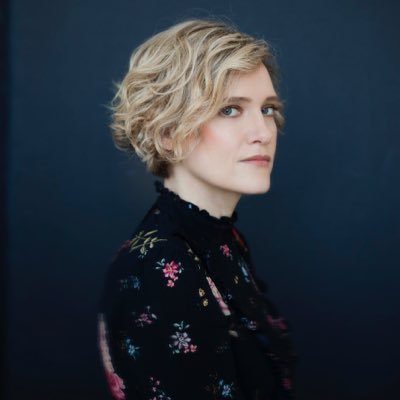 Do I talk about Heather On'Neill all of the time? I just cannot help myself- I adore her! The Lonely Hearts Hotel is in my top three books and it is one of the few books I would reread. I also own every book she has written and I am saving them. I do not want to rush through her backlist!
Honorable Mentions: Maggie O'Farrell, Alice Oseman, Tommy Orange
That is it! Do you also love any of these authors? Who would be on your list?