It is that time again- time for Christmas/holiday/winter themed book tags!
I found this tag on Swords and Roses! I see this tag around every year and I just love the questions.
A fictional family you would like to spend Christmas dinner with?
Sophie's family in 10 Blind Dates by Ashley Elston
I know I have been talking about this book a lot of my blog lately, but I just finished it and it lived up to all of my expectations. It was so adorable! The highlight for me was Sophie's huge Sicilian family. My dad's side of the family is Italian, so I totally get what that is like. Her Nonna was so freaking sweet and I just loved how the entire family became so invested in making Sophie happy.
A bookish item you would like to receive as a gift?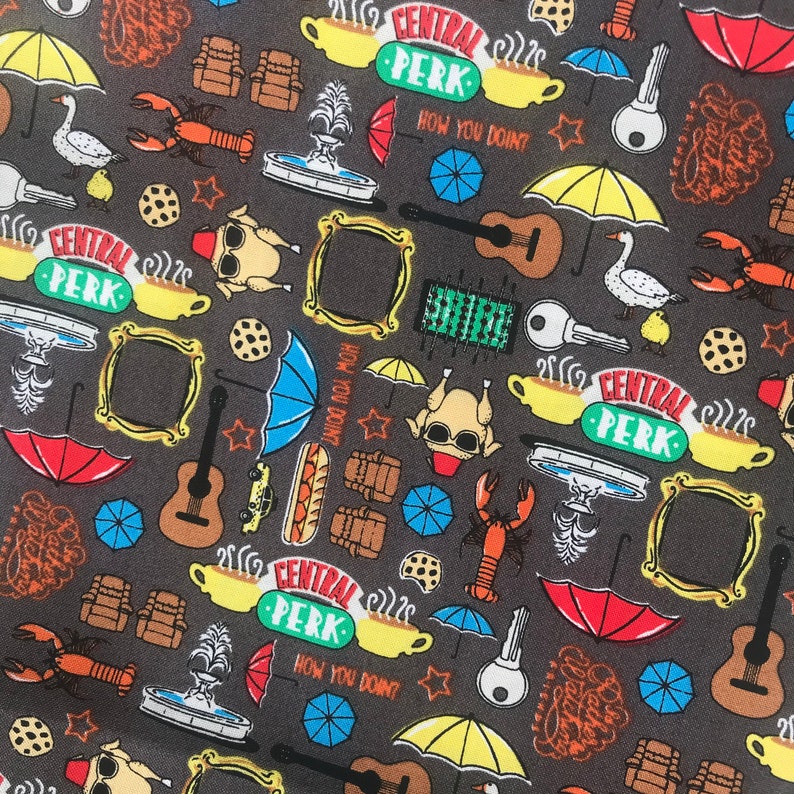 This book sleeve from HappyGoLovelySleeves. Rachel, the owner of this shop, is actually one of the hosts of the buddy read group I am a part of on Instagram. I have her to thanking for getting me to read 10 Blind Dates. Her book sleeves are all gorgeous and I would love to find any of them under the tree, but this FRIENDS one in particular is calling out to me!
Bah Humbug. A book or fictional character you've been disappointed in and should be put on the naughty list?
Every Single Character from Someone We Know by Shari Lapena
This is one of those books where every single character is absolutely horrible and I would not have cared if something awful happened to any one of them. I think that was my biggest problem with the book- it has a huge cast of characters and there is not one for you to root for!
A book or a fictional character you think deserves more love and appreciation and deserve to be put on the nice list?
Red from Get a Life, Chloe Brown by Talia Hibbert
I am starting to see this book get some attention, but it is one of those books that I think deserves all of the love. I will say that it is a lot more sexy than I was expected, so be aware of that going in. Now on to Red- he is one of my favourite love interests of all time. He is so respectful of Chloe, but not in a white knight sort of way. He is aware that she has a chronic illness, but does not see that as something that defines her. Throughout the book he releases that he has scars from a past relationship and seeks help. It was so refreshing!
Red, Gold and Green. A book cover that has a wonderfully Christmasy feel to it.
There are so many cute and Chritmasy book cover out there, but this one is my favourite. I love that it is such a bright red, and I have always had a thing for snow globes- they scream Christmas to me. Also, there is something about that style of home that is so cozy and Christmasy.
A book or series you love so much, you want everyone to find under their Christmas tree this year so they can read it and love it too?
Norse Mythology by Neil Gaiman
There are so many books that I have read and loved this year, but Norse Mythology is the one that I would be most confident recommending to everyone. I think there is something about it that will appeal to all readers. It is just so smart, entertaining, and downright hilarious!