Top 5 Tuesday is hosted by the wonderful Shanah @ Bionic Book Worm.
I love a good romance as much as the next person, but it is not realistic to think that every book couple will stay together. I had so much fun looking back on some of the books I have read and trying to figure out whether or not I think the couples stayed together beyond the pages of the book. It was difficult, but hear are five couples who I think may not have stood the test of time:
Katniss and Peeta from The Hunger Games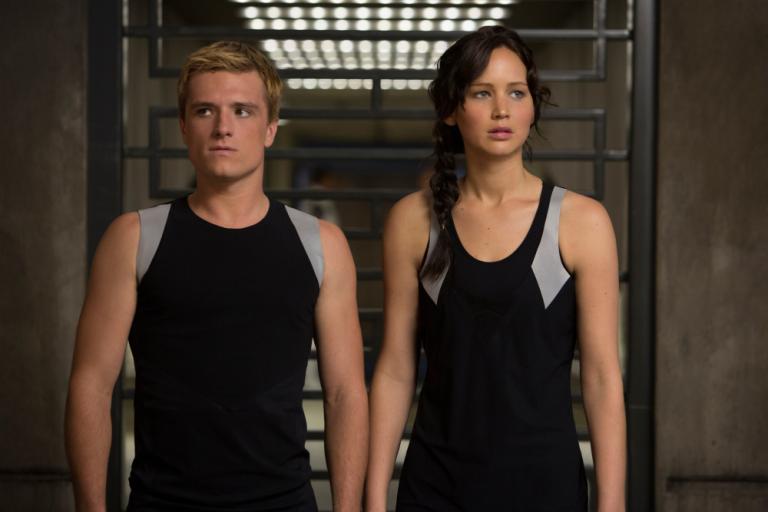 I have said it many times now, but I am Team Gale or Team No One. I feel like Katniss settled for Peeta in the end, and that is bound to create resentments. It is just challenging for me to see them settled and Katniss being happy. I actually think she would be most content being alone. 
Tate and Sam from Twice in a Blue Moon
I think that these two have potential to last, but they have so much baggage and it was all resolved way too quickly. It is one of those things where I think there would be some serious issues once the honeymoon period ended. They needed more time to work through their past!
Emma and Her Love Interest from One True Loves
I will not say who Emma ends up with because this story is about a love triangle and that would be a major spoiler! I did not appreciate how Emma handle the situation and it is another case where things were handled way to quickly. I think in the future she would have much more conflicted feelings.
Abby and Cooper from Love, Life, and the List
Sure, part of the reason they may not last is because they are so young, but the true reason I included them on this least is that I felt like Abby was way more mature than Cooper. There were moments where I thought he could be a jerk. With more life experience, I think Abby would find someone more suited for her. Some people just make better friends than partners!
Piper and Kyle from Say You Still Love Me
I am sorry but some of Kyle's behaviour was downright creepy! I also didn't think that they had as much chemistry as adults as they did when they were teenagers. Some romances do not need a second chance!