This summer, I decided it was about time that I watched Game of Thrones all the way through, and I am hooked! I just so happened to stumbled upon this tag on Sara's blog, The Bibliophagist. It was perfect timing!
HOUSE LANNISTER: HEAR ME ROAR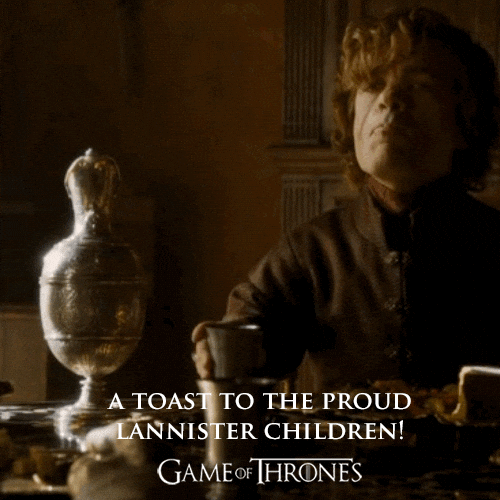 NAME A BOOK THAT YOU ORIGINALLY LOVED, BUT UPON A RE-READ REALIZED THAT IT WASN'T SO GREAT AFTER ALL.
Anna and the French Kiss by Stephanie Perkins
I read Anna and the French Kiss when it first came out and it was probably my first YA contemporary romance. I vividly remember speeding through the story and staying up late to finish it- I could not get enough! Years later, I thought I would continue on with the series so I tried to reread Anna and the French Kiss and I could not get through it. YA contemporary romance has come a long way in the last ten years and it is awesome to see!
HOUSE STARK: WINTER IS COMING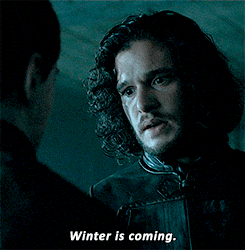 NAME YOUR MOST ANTICIPATED BOOK RELEASE FOR 2020.
Harley in the Sky by Akemi Dawn Bowman
Akemi Dawn Bowman's debut novel, Starfish, is one of my favourite YA novels, so I was thrilled to year that she has a new book coming out in 2020. I was even more excited when I read that the main character joins a travelling circus- one of my favourite settings!
HOUSE TARGARYEN: FIRE AND BLOOD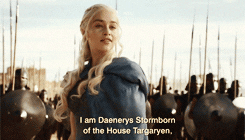 NAME A BOOK THAT YOU FELT COMPLETELY SLAYED WITH FANTASTIC CHARACTERS, PLOT, PACING, ETC.
Recursion by Blake Crouch
Blake Crouch always nails plot and pacing, but what I really thought was special about Recursion was just how much I cared about the characters. When there is so much action and suspense it in a story, it is easy for character development to take a backseat, but Crouch does not allow this to happen. His characters have depth, interesting backstories, and believable motivations.
HOUSE BARATHEON: OURS IS THE FURY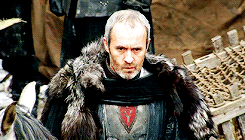 NAME A BOOK THAT ENDED WITH A CLIFFHANGER ENDING THAT GENUINELY PISSED YOU OFF.
City of Bones by Cassandra Claire
If you have read this book than you know why I was so uncomfortable with the cliffhanger ending! I still do not quite understand what the point of that was, but I guess it kind of fits with some things that happen in Game of Thrones!
HOUSE MARTELL: UNBOWED. UNBENT. UNBROKEN.
NAME A BOOK, OR BOOK SERIES, THAT'S BEEN ON YOUR TBR SINCE THE DAWN OF TIME.
The Princess Bride by William Goldman
Seriously!! The Princess Bride has been on my TBR since I was a teenager! At this point, who knows if I will ever get to it, but I would love to eventually! It is just so well-loved, what if I hate it?!
HOUSE BOLTON: OUR BLADES ARE SHARP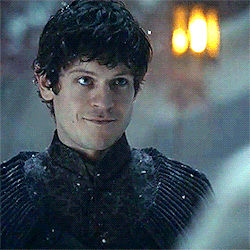 NAME THE MOST GRAPHIC OR DISTURBING BOOK THAT YOU'VE EVER READ.
Helter Skelter: The True Story of The Manson Murders
Real life can be more disturbing than fiction, and I often find that to be the case when I read true crime. It is often hard for me to wrap my head around the fact that real people committed such vile and horrible acts. Of all of the true crime that I have read, Helter Skelter is the one that has haunted me the most. Charles Manson was completely sadistic and it is scary to think how many people were devoted to him.
HOUSE TYRELL: GROWING STRONG
NAME A BOOK OR BOOK SERIES, THAT GETS BETTER AND BETTER WITH EVERY RE-READ.
Life of Pie by Yann Martel
Life of Pi is one of the few books that I have ever reread, and that is because I take something different from it every single time. It is ironic, because I picked it up and put it down a few times before I really got in to it, and it is now an all-time favourite. It also has one of my favourite endings- I think it is absolutely genius!
Who is your favourite character on Game of Thrones? I love so many that I can not decide. I am on season six at the moment, so no spoilers (even though, let's be honest- I have been spoiled for a lot at this point).