I found this tag on Lucys blog, Lucy and A Cup Full of Tea, and I thought it was a great way to talk about some of the books that are on my TBR. I decided to choose the books on my TBR that I am most excited to read.
Rules:
Name a book title from your TBR for every letter of the alphabet (can exclude words like 'the' if need be) these must be books that you have physical/e-book copies of and not ones you intend on getting but haven't yet.
Try and include different authors for every single one
At the bottom of your list put how many you could fill in (out of 26)
Tag other people to join in and link back to the person who tagged you!
A is for Americanah by Chimamanda Ngozi Adichie
I have only read Adichie's nonfiction and I love what she has to say. I am sure her voice translates well in to fiction. I have Americinah on audiobook so hopefully I will get to it soon!
B is for Beartown by Fredrik Backman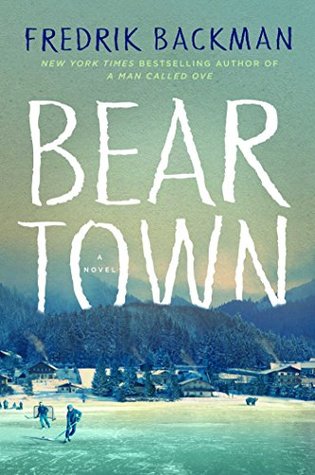 I can not believe that I have not read Beartown yet. I own it and I love Fredrik Backman's work! It is almost like I am saving it for something but I am just not sure what. I know I am going to love it.
C is for Conversation With Friends by Sally Rooney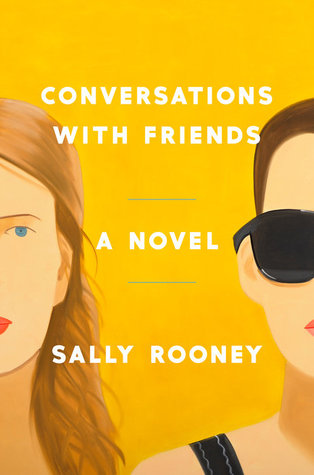 After reading and absolutely loving Normal People, I will now read anything that Sally Rooney writes. I have heard mixed things about Conversations With Friends, but readers who have similar tastes in books to me have all seemed to love it.
D is for (The) Dragon Republic by R.F. Kuang
THIS IS NOT A DRILL! I received an eARC for The Dragon Republic and I may or may not have squealed. The Poppy War was one of my favourite books of 2018 and it has piqued my curiosity in adult fantasy. I can not wait to see where this series goes!
E is for Exit West by Mohsin Hamid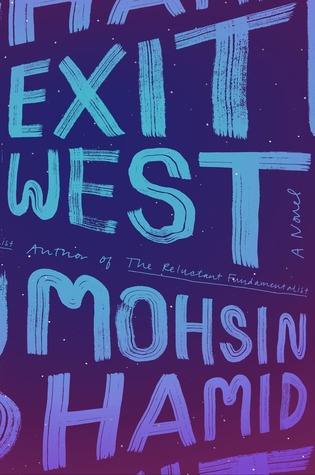 Exit West was everywhere for awhile but you do not see many people talking about it as much these days. I have had a copy on my shelves for over a year now and I need to pick it up. It sounds like the kind of book I will love, and the fact that it has an element of magical realism is a bonus.
F is for Florida by Lauren Groff
I own two books from Lauren Groff, but I have yet to read anything by her! I do not know why. Florida sounds like an amazing short story collection and I have plans to finally get to it this summer.
G is for (A) Gentleman in Moscow by Amor Towles
I have talked about how much I want to read A Gentleman in Moscow a few times on my blog now! I have been on a bit of a historical fiction kick lately so do not be surprised to see my finally pick this one up soon.
H is for Hot Dog Girl by Jennifer Dugan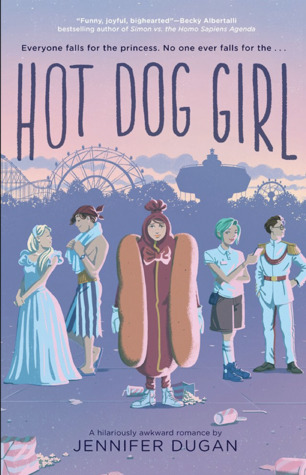 I didn't even have to know what this book was about in order to add it to my TBR! I mean… look at the cover!! It sounds really quirky and adorable- just what I will be in the mood to read this summer.
I is for If We Were Villains by M.L. Rio
I recently read and loved The Secret History by Donna Tartt, and it has introduced me to the very niche genre of dark academia. If We Were Villains is on every single list I have seen about the genre and has rave reviews. I also love that there is a Shakespearean element.
J is for Jane Eyre by Charlotte Bronte
I am so ashamed…
K is for Kindred by Octavia E. Butler
I have heard nothing but amazing things about Kindred, and I just know that I am going to love it. The majority of my friends have rated it five stars! I enjoy when books combine historical fiction with time travel.
L is for Letters to the Lost by Brigid Kemmerer
Letters to the Lost has been on my shelves for two years now and it is ridiculous that I have not read it yet. It has unbelievably good ratings on Goodreads and it sounds exactly like the type of YA contemporary novel that I love.
M is for Melmoth by Sarah Perry
I very much enjoyed The Essex Serpent by Sarah Perry (even more so as time goes on) and I can not wait to read more from her. Perry's writing is very rich and descriptive and just speaks to my soul. I have heard Melmoth is even darker than The Essex Serpent and that intrigues me!
N is Norse Mythology by Neil Gaiman
Gaiman is an author that I want to explore more (I have only read The Ocean at the End of the Lane) but I just never get around to it. I, like everyone else, have been really in to mythology lately so now seems like the time to pick this one up.
O is for Once Upon a River by Diane Setterfield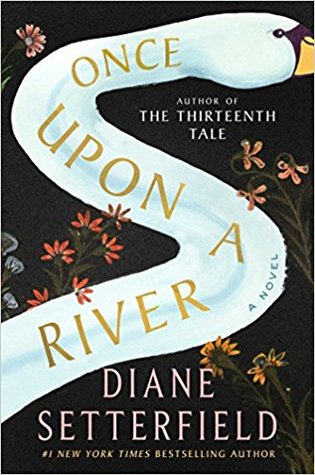 I read a few chapters from Once Upon a River, and loved them, but got distracted by a blog tour and never returned to it. I plan to pick it up again really soon because it has so many elements that I love (historical fiction, magical realism, subtle mystery) and I already know from reading The Thirteenth Tale that I love Setterfield's storytelling.
P is for Pachinko by Min Jin Lee
Pachinko is another book that has been sitting unread on my shelves since last summer. It has been calling my name every since, but it is such a big book that I have to set aside some serious time for it. I have a feeling it will become a favourite, though!
Q is for Queenie by Candice Carty-Williams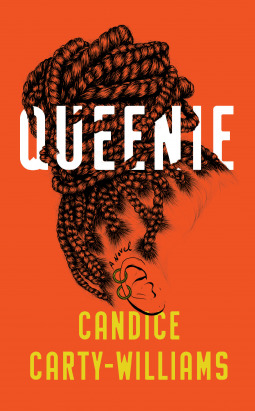 Queenie sounds brilliant, and I have been seeing some really amazing reviews for it lately. It is described as a mix between Americanah and Bridget Jones's Diary, which immediately grabs my attention!
R is for Radio Silence by Alice Oseman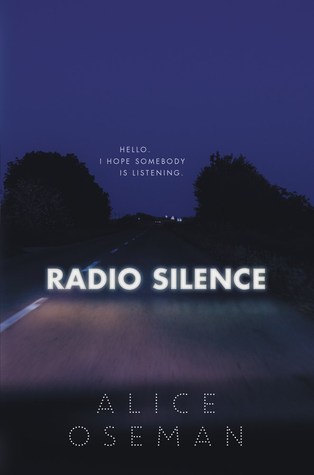 Everyone raves about Alice Oseman, and I actually have all of her novels on my TBR. I think that she has the potential to become a favourite author because her books sound like the kind of YA contemporary that I adore. Of all of her books, Radio Silence is the one that calls to me the most.
S is for Station Eleven by Emily St. John Mandel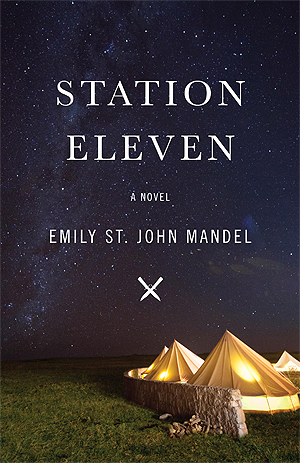 I feel like I am one of the only people who has yet to read Station Eleven, which is ridiculous when you consider how much I am in to Science Fiction these days. It sounds like a slower, character-driven SciFi, which is right in my wheelhouse.
T is for There There by Tommy Orange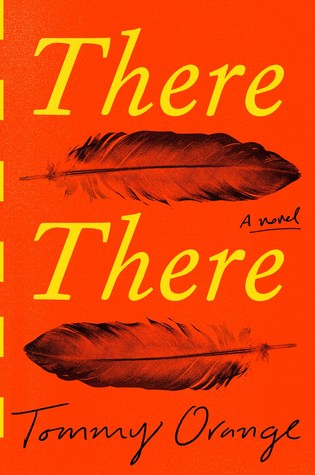 There There has received a lot of attention lately (it was even a finalist for The Pulitzer Prize for fiction) and I have a feeling that is for good reason. It sounds absolutely beautiful and heartbreaking.
U is for (An) Unkindness of Ghosts by Rivers Solomon
Recently, I have been on the hunt for books that have similar themes to A Long Way to a Small Angry Plant, and An Unkindness of Ghosts has appeared on many lists. I saw the following quote and knew I had to read it:
"I am a boy and a girl and a witch all wrapped into one very strange, flimsy, indecisive body. Do you think my body couldn't decide what it wanted to be?"
V is for Vicious by V.E. Schwab
I can not believe that I have not read Vicious yet! I own the ebook and the audiobook, so what am I waiting for? I love that this is a story about the villains and I have a feeling that this may end up being a five star read for me.
W is for Where the Crawdads Sing by Delia Owens
Where the Crawdads Sing is a book I know I am going to love. It has all of the elements that I adore and has the potential to become an all-time favourite. I am doing that thing that I do where I am saving it for an unknown reason.
X is for X by Sue Grafton
This may be cheating a little bit because technically I only have the first book, A is for Alibi, in the Kinsey Millhone series on my TBR. This is a series that was all the rage in the 90s and I am curious about it. It is such a commitment though- 24 books!
Y is for You'll Miss Me When I'm Gone by Rachel Lynn Solomon
You'll Miss Me When I'm Gone sounds like another YA contemporary novel that I will love. I have heard that it is heartbreaking, so I have to mentally prepare myself. I love that it is a sibling story- that is something I am always looking for in books.
Z is for Zero Repeat Forever by Gabrielle Prendergast
I forgot all about this book! I am grateful to this tag for reminding me. It is a dystopian novel set in Canada (my country) and that is not a setting you often read about. I actually think that the Canadian wilderness makes for an ideal setting for this kind of story!
Have you read any of these books? Also, what books have you read that start with the letter 'X'? I do not think that there are a lot out there!