I have decided to start doing monthly non-bookish favourites. I think it is fun to talk about things other than books on this blog every once in awhile, and I figured this was a great way to do it! I will talk about all of the movies, TV shows, music, food, etc I loved during the month.
Captain Marvel
Captain Marvel was so good! There was so much that I loved about it- the badass lead, the chemistry between Brie Larson and Samual L Jackson, the 90s references, Goose the cat, and more.  Her powers are epic and I can not wait to see her in Endgame. The after credits scenes really made me excited for the Avengers.  I have not been this hyped for a movie in a long time.
Dead Poets Society
I mentioned last month that I am rewatching House, and I realized that the actor who plays Wilson is in Dead Poets Society. I loved this movie when I was in high school.  I remember everyone would say Carpe Diem constantly.  Oh man, I forgot how sad this movie is. The acting is phenomenal (duh! It is Robin Williams!) and I love the dynamics between all the characters.
Five Feet Apart
I knew this was going to be an emotional movie.. but wow! I can not remember the last time I went to a movie and people in the theatre were weeping.  There was not a dry eye in the ladies washroom after the movie.  I just adore Cole Sprouse, and this movie reminded me why.

Queer Eye Season Three
This show just keeps getting better and better.  I love every single member of the Fab 5 and they are each so unique.  I love watching them interact with one another.  They are changing lives and bringing awareness.  Truly powerful.
Family Cooking Showdown Season Two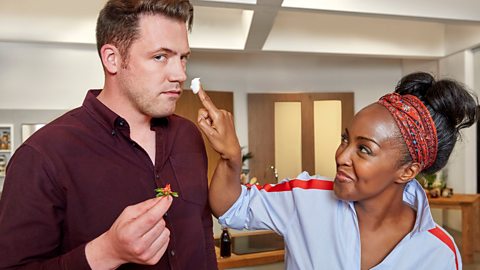 I enjoyed the first season on this show, but I think I prefer the format of season two.  It is like Great British Bake Off but not just baking.  The challenges are interesting and I love seeing all of the families interact and cheer each other on.  Just plain fun!
Baby Please Don't Stop by Emma Bunton
I was always a Baby Spice girl and to this day Emma Bunton is one of my idols.  She is just so radiate and positive.  I adore her so much.  I also continue to love her music.  She released a few new singles and Baby Please Don't Stop is my favourite. I love her sound and this song has a James Bond vibe to it- which is awesome!
Here in Your Arms by Hellogoodbye
A fellow blogger pointed out that this song was finally available on Canadian Spotify and I squealed from excitement.   Here in Your Arms was the soundtrack of my high school life.  I listened to it repeatedly, and hearing it now brings me so much nostalgia.  It is almost bittersweet!
Animal Crossing Pocket Camp
I have loved Animal Crossing since it came out on Nintendo Game Cube. I was excited to hear that it was being made in to an app and downloaded it the day it released. I was disappointed by it and hadn't played it since.  I decided to check it out again this month, and they have added so many updates to the game.  I love it now! It is a fun way to relax for 10 to 15 minutes a day.
BH Cosmetics Palette- Shaaanxo The Remix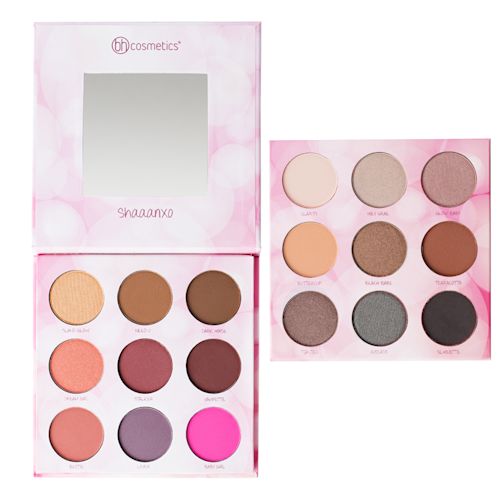 I have always really liked Shaaanxo so when I say her palette at Marshalls for $8 I snatched it up.  I wasn't expecting to much from it, but it blew me away.  The colour selection is perfect.  It has everything that I need- neutrals with pops of fun colours.  I think the purple in this palette is my favourite purple that I own.  They are always pigmented and longlasting.  If you can get your hands on this palette I highly recommend it.
Honey Bunches of Oats Apple and Cinnamon
I know that it is kind of boring to talk about cereal, but trust me- this will be the best cereal you have ever tasted.  It is so flavorful and there is something comforting about it.  They do not cheap out on the cinnamon either! I am going to go pour myself a bowl right now…