WWW Wednesday is hosted by Sam @ Taking on a World of Words! All you have to do is answers the following three questions:
What are you currently reading?
What did you recently finish reading?
What do you think you'll read next?
Currently Reading-
Killers of the Flower Moon by David Grann
I haven't read a non-fiction novel this month, which is odd for me.  I decided that a true crime novel was in order! I have heard so many great things about this book and I am really in to it so far.  It is strange to think that I knew nothing about this story until now!
Every Breath by Nicholas Sparks
In theory, I do not believe that any reading should be considering a "guilty" pleasure, but Nicholas Sparks is that for me.  I have read every single on of his books and they are comforting to me.  I love going to in them knowing exactly what to expect.  This book is based on a true story and it is sweet so far but I know will break my heart by the end.
Just Finished-
The Humans by Matt Haig
This book was so charming!! The message was a little heavy-handed, but I did really enjoy it.  It reminded me that you have to take the good with the bad.  I thought that The Humans was really clever and I am happy that I gave Matt Haig another chance after being disappointed by How to Stop Time.
Reading Next–
The Silence of the Girls by Pat Barker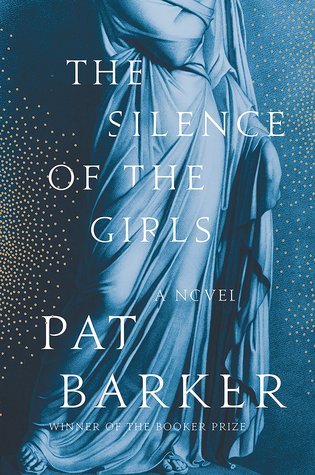 I know I said I was going to start this last week but then I was gifted the Nicholas Sparks book and it was just what I was in the mood for after reading so many heavy and dark books this month.  I will definitely read this one next and I am really excited about it!
Have you read any of these books? What did you think?