Fall is finally here!! I love absolutely everything about this time of year so do not be surprised if you see a lot of themed tags on my blog for the next month or so. I googled fall book tags and found this one on Zezee With Books!
In fall, the air is crisp and clear: Name a book with a vivid setting!
The Lonely Hearts Hotel by Heather O'Neill
The Lonely Hearts Hotel is set in 1920's Montreal, and it feels as though the setting itself is a character. Montreal is so important to the story, and the writing is so atmospheric, that I could actually picture it all unfolding in my mind. This is one of my favourite books, and I think the vivid setting is a big part of that.
Nature is beautiful…but also dying: Name a book that is beautifully written, but also deals with a heavy topic like loss or grief.
The Beauty That Remains by Ashley Woodfolk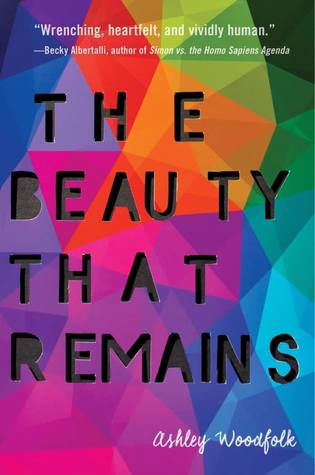 I have read so many books that deal with grief, but the first that came to mind was The Beauty That Remains. Many of the characters in this book are grieving and what I appreciated so much about it is that they all handled their grief so differently. This book beautifully demonstrates that there is no right way to grieve, and I think that is an important message.
Fall is back to school season: Share a non-fiction book that taught you something new.
The Invention of Nature: Alexander Von Humboldt's New World by Andrea Wulf
I had never heard of Alexander Von Humboldt (1769–1859) before I read this book and I absolutely fell in love with him and his forward thinking. He was a very famous scientist during his time, and he inspired many well-known scientists and philosophers, such as Charles Darwin and Henry David Thoreau. It is such a shame that his name has been forgotten over time. This book was so wonderfully researched and beautifully written.
In order to keep warm, it's good to spend some time with the people we love: Name a fictional family/household/friend-group that you'd like to be a part of.
The Guernsey Literary Potato Peel Pie Society by Mary Ann Shaffer
There were so many families/friend-groups that I could have chosen (The Weasley's anyone?) but I settled on the members of The Guernsey Literary Potato Peel Pie Society. There is so much to love about this group! There a great mix of personalities, but they are all compassionate and generous people. They also all love to read and talk about books, so that is a friend-group that I wish I could join!
The colourful leaves are piling up on the ground: Show us a pile of fall-colored spines!
Fall is the perfect time for some storytelling by the fireside: Share a book wherein somebody is telling a story.
A Monster Calls by Patrick Ness
I just finished A Monster Calls and it is the perfect answer for this prompt! The monster in this book tells three stories to our main character. I was moved to tears by this book, and it is just as amazing as everyone says that it is. It is the perfect book to read this time of year, so please read it if you haven't already.
The nights are getting darker: Share a dark, creepy read.
I'll Be Gone in the Dark by Michelle McNamara
I read a lot of dark reads but not a lot of dark, creepy reads! The first book that popped in to my head was I'll Be Gone in the Dark. Non-fiction, true-crime books are often the creepiest in my opinion, because these are things that really happened. This book is so well-written and well-researched, but it will get under your skin.
The days are getting colder: Name a short, heartwarming read that could warm up somebody's cold and rainy day.
84, Charing Cross Road by Helene Hanff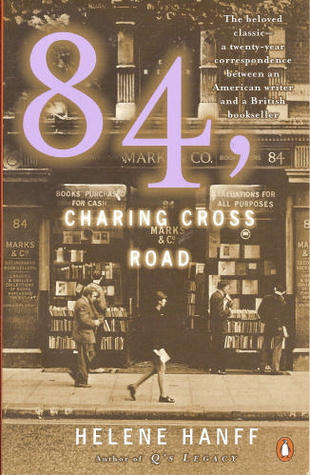 84, Charing Cross Road is only 97 pages, and it will greatly appeal to book lovers. It is a series of letters exchanged between Helene Hanff and a bookseller overseas in England. It is a joy to see this friendship that is formed simply through letters and an appreciation of good books.
Fall returns every year: Name an old favourite that you'd like to return to soon.
The Five People You Meet in Heaven by Mitch Albom
I am hoping to reread The Five People You Meet in Heaven because not only is it a favourite, but the sequel is coming out soon and I am going to a Mitch Albom signing. I can not wait. I am hoping to reread a few of his books before then!
Fall is the perfect time for cozy reading nights: Share your favourite cozy reading "accessories"!
This is so obvious but it is true! I love a fall-scented candle, a cup of something warm, and a soft blanket while I cozy up with a good book. My favourite fall candle at the moment is Pumpkin Donut from DW Home- it is not too sweet. Isn't that mug so cute?! I just bought it as Marshalls!