I am always looking for ways to clean up by TBR and unhaul some books, so when I saw this challenge, which was originally created by Eve @ Brilliantly Bookish, I jumped at the chance to do it! I am hoping to do a mix of both removing books from my Goodreads TBR but also unhauling physical books.
1) A book that's on your TBR solely because of the cover
On the Up by Shilo Jones
How amazing is this cover? I love absolutely everything about it! The colours are great, the deer is amazing, and the men hanging from its antlers are definitely intriguing. It looks like the perfect book to read in the Fall. I was so sad to see that it has a 2.97 star rating on Goodreads.  The amazing cover is not a good enough reason to keep in on my TBR.
2) A book you'll never actually get to
By Gaslight by Steven Price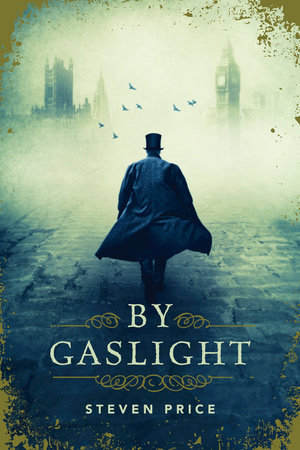 The synopsis for this book sounds interesting but I am not particularly interested in reading it.  It is also 600 pages so that intimidates me, especially since it is a book that I am not dying to read in the first place! Great cover though!
3) A book you lost interest in
Daughter of the Burning City by Amanda Foody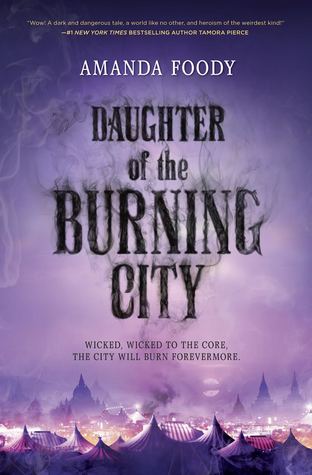 I was really looking forward to this book but the reviews have been mixed and over time I have just lost complete interest in it.  Even reading the synopsis now no longer gets me excited about it.
4) A book on your TBR because of the hype
Clockwork Angel by Cassandra Clare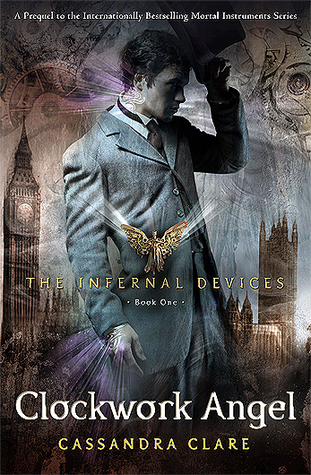 It is time for me to accept the fact that I am never going to read Clockwork Angel.  I keep talking about wanting to understand the Wil Herondale hype but I just can not force myself to pick this book up.  I do not get along well with Cassandra Clare's books!
5) A book you don't know anything about
The Night Guest by Fiona McFarlane
This is another book that has a great cover, but unfortunately, the ratings on Goodreads are pretty low.  I have never even read the synopsis for this one so I know absolutely nothing about it and I do not care to at this point.  It seems as though no one is talking about this one!
6) A book you heard bad things about and don't want to read anymore
Artemis by Andy Weir
I really enjoyed The Martian so I was really excited when Andy Weir released another book.  I did not get to it right away and since then, I have heard really mixed things about it.  A lot of reviewers I trust disliked it and said things about it that make me think that it is not a book that I would enjoy. This is probably the one book in this tag I am most reluctant to unhaul!
7) A book you put down and are never going to pick up again
The Subtle Art of Not Giving a F*ck: A Counterintuitive Approach to Living a Good Life by Mark Manson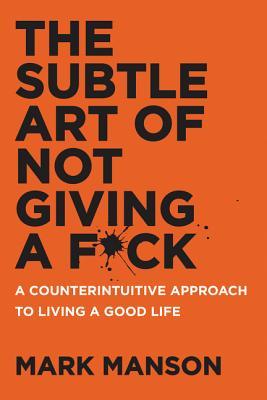 I read a couple chapters of this book but I just wasn't connecting with it or its message.  I thought it was an interesting idea but not something I would actually put in to practice in my own life. I am sure there is someone in my life that will appreciate this book more than I do.  I am just not a fan of self help books in general!
8) A recommendation you don't actually want to read
Battle Royale by Koushun Takami
My brother, who is not a big reader, absolutely LOVES this book, but honestly I know it is not for me. It is 617 pages and apparently it is very gruesome and graphic, which is not my taste! I am tempted to read it because I want to know what my brother sees in it but I just have to be honest with myself- it is never going to happen!
9) A random book you want to get rid of
The Oracle Year by Charles Soule 
I know very little about this book and I don't even know how it ended up on my TBR! There are so many books that I want to read so this one just has to go!
It always feels great to clear some books off of my TBR! I would love to know if you have read any of these books and what you thought about them.