Top 5 Tuesday is hosted by the wonderful Shanah @ Bionic Book Worm. This week's topic is an interesting one because it is so rare that a book makes me laugh! I tend to gravitate toward books that make me cry instead. I also think that it is difficult to bring humour to a novel because everyone's sense of humour is different, and sometimes in just does not translate well in print. These five books were the exceptions and made me laugh out loud while still having a lot of depth.
Furiously Happy by Jenny Lawson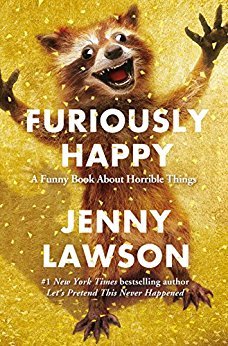 This was a complete cover buy for me but can you blame me?! How hilarious is that cover?! The story inside was just as funny but it also had a lot of interesting insight and stories about the author's life. I really appreciated the way that Jenny Lawson looks at life and here are a few of my favourite quotes:
"Don't make the same mistakes that everyone else makes. Make wonderful mistakes. Make the kind of mistakes that make people so shocked that they have no other choice but to be a little impressed."
"Depression is like … when you don't want cheese anymore. Even though it's cheese."
"Normal is boring. Weird is better. Goats are awesome, but only in small quantities."
The Long Way to a Small Angry Planet by Becky Chambers
The Long Way to the Small Angry Planet is now one of my favourite books ever! One of the things that really stood out to me was the humour. Reading about the characters trying to navigate around each other's differences was outright hysterical at times and also really endearing. Here are a few great quotes:
"Ninety percent of all problems are caused by people being assholes."
"What causes the other ten percent?" asked Kizzy.
"Natural disasters," said Nib."
"What do your crazy speciests do?" Kizzy asked.
Sissix shrugged. "Live on gated farms and have private orgies."
"How is that any different than what the rest of you do?"
"We don't have gates and anybody can come to our orgies."
"Well, if this band hates the establishment that much, then I doubt they'll care about me making up my own words. They can't oppress me with their "correct lyrics." Fuck the system."
A Man Called Ove by Fredrik Backman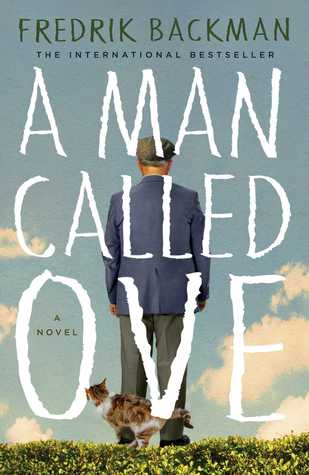 I talk about my love for this book ALL THE TIME and one of the main reasons that I love it so much is Ove's sense of humour. He is one of those grumpy characters who doesn't mean to be funny but is downright hysterical. Did I mention that I love him?? Here are some great/funny quotes:
"Ove has been a grumpy old man since the first day of second grade"
"Ove feels an instinctive skepticism towards all people taller than six feet; the blood can't quite make it all the way up to the brain."
"…only a swine thinks size and strength are the same thing. Remember that."
Eleanor Oliphant is Completely Fine by Gail Honeyman
Eleanor Oliphant is a character that reminds me of Ove in a lot of ways, she is funny without realizing it. She says what she is thinking without considering the consequences and it leads to some hilarious moments. It was so interesting to live inside her head for awhile, and she had some really funny quotes.
"A philosophical question: if a tree falls in a forest and no one is around to hear it, does it make a sound? And if a woman who's wholly alone occasionally talks to a pot plant, is she certifiable? I think that it is perfectly normal to talk to oneself occasionally. It's not as though I'm expecting a reply. I'm fully aware that Polly is a houseplant."
"You can't have too much dog in a book."
"She had tried to steer me towards vertiginous heels again – why are these people so incredibly keen on crippling their female customers? I began to wonder if cobblers and chiropractors had established some fiendish cartel."
The Martian by Andy Weir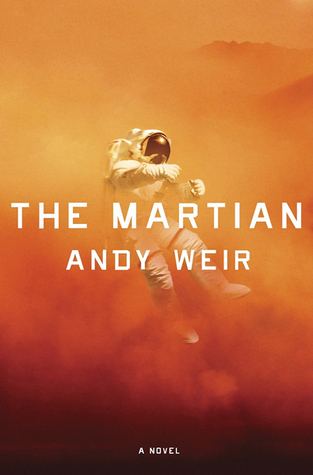 When I went in to this book I was not expecting it to be as funny as it ended up being! The main character, Mark Watney, has such an amazing sense of humour, which I think was necessary considering the situation that he was in. I really loved reading his one liners and here are just a few of my favourites:
"Maybe I'll post a consumer review. "Brought product to surface of Mars. It stopped working. 0/10."
"I can't wait till I have grandchildren. When I was younger, I had to walk to the rim of a crater. Uphill! In an EVA suit! On Mars, ya little shit! Ya hear me? Mars!"
"They say once you grow crops somewhere, you have officially 'colonised' it. So technically, I colonised Mars.
In your face, Neil Armstrong!"