I have been seeing this tag going around and I just love it. I am a total sucker for Christmas music, well Christmas anything really! What is your favourite Christmas song? There are so many that I love that it is too hard to choose!
1. "You're a Mean One Mr. Grinch": Name a villainous character you couldn't help but love.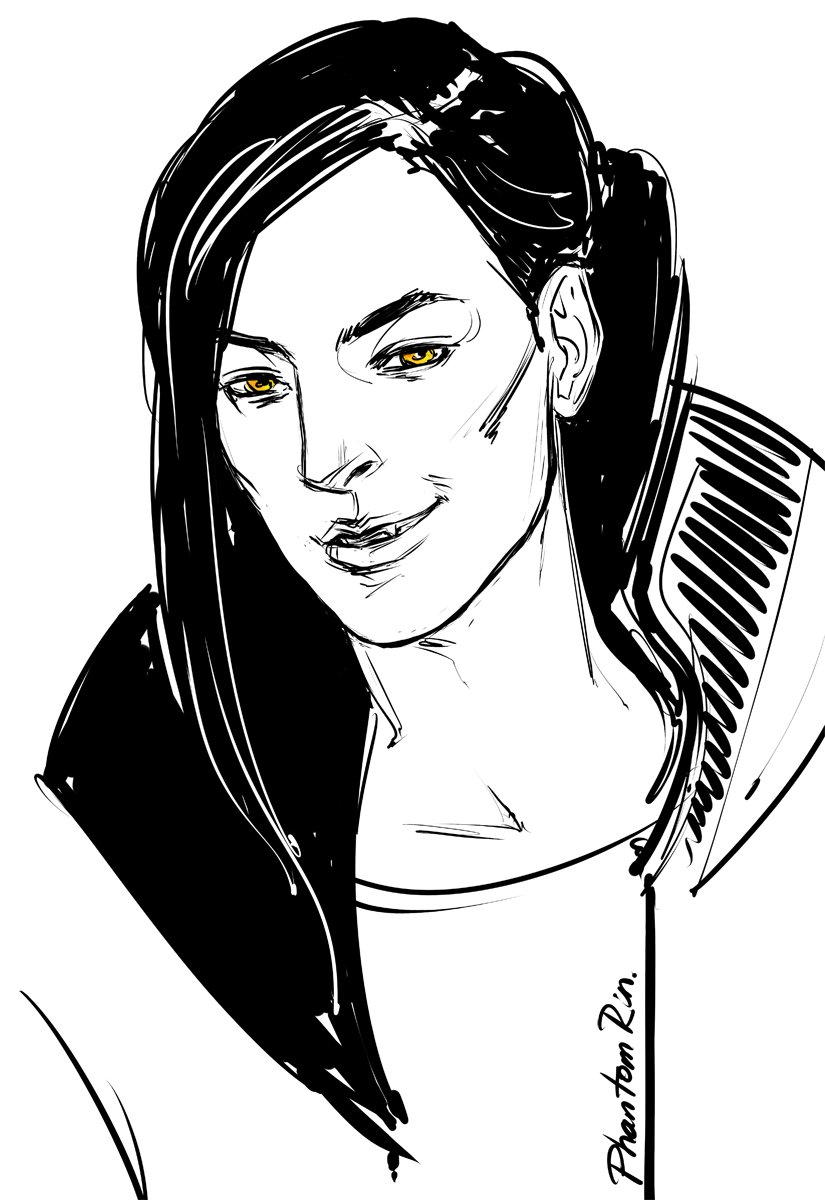 Definitely Jackal from The Blood of Eden series. He is so sarcastic and arrogant and I just adore him
"This is the most I have ever been in the sewers in one place. If someone had said to me a month ago, 'Hey, Jackal, guess where you'll be spending most of your time in New Covington? Ankle-deep in shit!' I would've ripped their lips off."
2. "All I Want for Christmas is You": Which book to you most hope to see under your Christmas tree?
I would be happy with any book but the only book that I truly asked for is The Uncommon Type by Tom Hanks. My friends and family rarely gift me books because they don't know what books I already own!
3. "Rudolph the Red Nosed Reindeer": Name a character that overcomes major obstacles and learns to believe in themselves.
This might be a strange answer but I am going to say Lara Jean from To All the Boys I've Loved Before. One of my favourite things about the trilogy is the character development that Lara Jean goes through as the series goes on. She really comes in to her own in the last book and it is evident that she is much more confident than she was in book one.
4. "Santa Claus is Coming to Town": a) Which character do you think would be on the top of the naughty list?
b) Which character do you think would be at the top of the nice list?
a) Always Dolores Umbridge.
b) Anne from Anne of Green Gables
5. "Frosty the Snowman": Which book just melts your heart.
Ove as a character just melted my heart and I had a huge smile on my face while reading this book. I was smiling through my tears. It is such a sweet, charming, and heart warming novel. I recommend it to everyone!
6. "Feliz Navidad": Choose a book that takes place in a country other than your own.
If you have been around my blog for awhile than you will know that I love The Kite Runner. It is set in many countries but the main focus is on Afghanistan. It is a beautiful and touching novel.
7. "It's the Most Wonderful Time of the Year": Which holiday themed book do you use to spread the Christmas joy?
I have not read many holiday themed novels! I haven't even read A Christmas Carol! That said, I do love reading Harry Potter this time of year.
8. "Sleigh Ride": Which fictional character would you choose to spend the holidays with (doesn't have to be a love interest!)
Mr. Darcy… as a love interest please!
9. "Baby it's Cold Outside": Which book that you didn't like would you sacrifice to a fire to warm yourself up in the cold?
I am going to go with The Chemist by Stephanie Meyer. I don't even know why I read it! I definitely did not enjoy it, and found it quite boring.
10. "Do you hear what I hear": Which book do you think everyone should read?
Obviously The Hate U Give by Angie Thomas.
I tag anyone who loves Christmas music!!