Thank you so much Ally @ Ally Writes Things for nominating me! You are so sweet! I adore your blog and I love the questions that you asked so I was very happy to see that I was nominated!
The Awesome Blogger Award is an award for the absolutely wonderful writers all across the blogging world. They have beautiful blogs, are kind and lovely, and always find a way to add happiness and laughter to the lives of their readers. That is what truly defines an awesome blogger.
---
THE RULES
Thank the person who nominated you
Include the reason behind the award
Answer the questions your nominator gave you
Nominate some awesome bloggers
Give your nominees 10 new questions to answer.
Ally's Questions
If you could have one superpower, what would it be?
This might be a silly answer but I would love to able to talk to animals. I have always had cats in my life and felt a deep connection to them. I would love to be able to have a conversation with them and to know what they are thinking.
What's your favourite book-to-movie adaptation?
This is a great and tricky question! I would have to say that The Help is probably my favourite. I love the book and I believe that the movie does the book justice. There are so many brilliant actresses in the movie and they bring the characters to life.
Describe your perfect reading room.
My perfect reading room would have floor to ceiling bookshelves, a fireplace, a large window looking out to the beach so I could watch the sunset, and a comfy reading nook!
What was your favourite childhood books?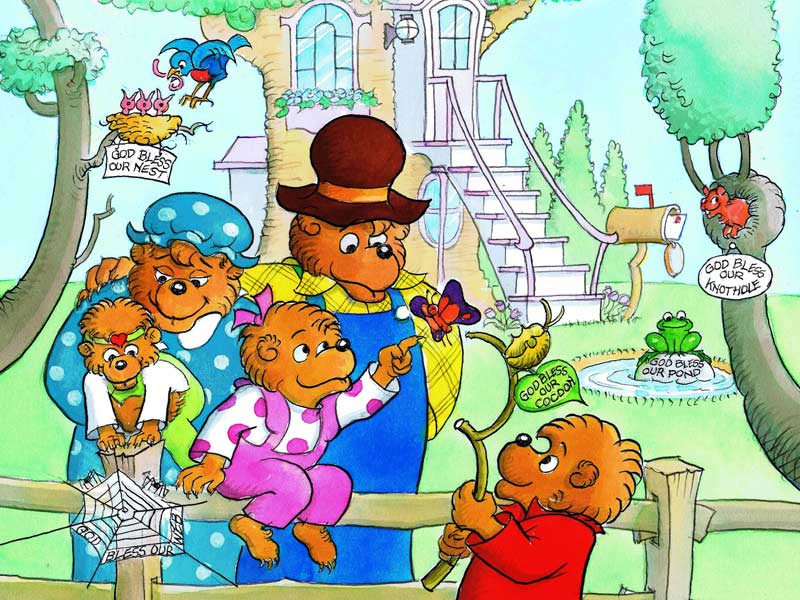 The Berenstain Bears for sure! I had a lot of the memorized as a kid because I would make my dad read them to me every night!
Are there any hobbies you wish you did? Or wish you had more time to do?
I wish I could draw. I used to love to draw and I think I could improve on it if I took the time to practice. There are only so many hours in the day and I just can not make the time for it! Maybe one day!
Do you do any sports?
Not currently! I am a certified lifeguard and I used to love to play tennis but I haven't recently! I would love to join a tennis league but I am not sure that there is one in my hometown!
Do you have any pets? If yes, please show pictures!
Yes I do! I have one cat, and my parents have three! We are definitely crazy people. I have always had a cat in my life!
If you could study anything, what would it be?
I would love to go back to school and get a Masters in Library Science. I have plans to do that in the near future!
What's your Harry Potter house?
PROUD HUFFLEPUFF! I wanted so badly to be a Gryffindor but the more that I look in to Hufflepuff the more that I realize it is a perfect fit for me. I have a lot of Hufflepuff memorabilia and am proud to be in the company of Cedric Diggory and Newt Scamander.
Best book of 2017 so far?
This is such a hard question! I have read so many amazing books this year! Of course The Hate U Give by Angie Thomas is up there as well as Far From the Tree by Robin Benway and A Man Called Ove by Fredrik Backman.
My Questions:
Is there a quote from a book that changed the way you think or inspired you?
If you could change your name to any name of a book character which would you choose?
What is the best and worst purchase you ever made?
How do you spend your free time?
What does a perfect day look like to you?
What was the last photo you took?
Who are your favourite bookstagrammers?
What celebrity do you think is the most down to earth?
Do you believe in aliens?
What are you interested in that most people aren't?
I nominate:
Brittany @ Beauty and the Bean Boots