This idea was started by Lia @ Lost in a Story. It is a great way to declutter your TBR shelf! It has been a couple months since I have done this and I definitely need to get back on track! My to-read shelf is now up to 321 books!
This is how it works:
Go to your goodreads to-read shelf.
Order on ascending date added.
Take the first 5 (or 10 if you're feeling adventurous) books
Read the synopses of the books
Decide: keep it or should it go?
My Life Next Door by Huntley Fitzpatrick
I have seen people talk about this book for years and I just never picked it up and I doubt I ever will at this point! The reviews on goodreads are really good but for some reason it no longer appeals to me. If you loved this book please let me know because I think I could be convinced to read it one day!
Verdict– Bye (for now!)
Dead Poets Society by N. H. Kleinbaum
I really enjoyed the movie and I have always been curious about the book. This is another book with fantastic reviews on goodreads and I am definitely still intrigued!
Verdict– Keep
The 5th Wave by Rick Yancey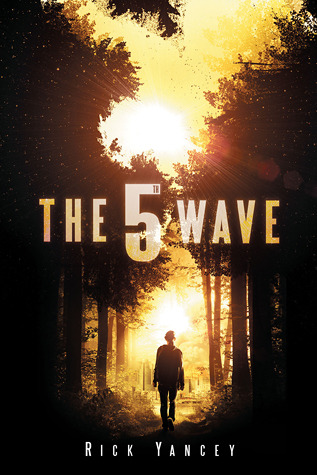 When this book first came out it seemed like everyone was talking about it so I had to add to it to my TBR! I never ended up reading it, and now I am almost glad that I didn't. I have seen so many negative reviews about the rest of the books in the series!
Verdict- Bye
Joyland by Stephen King
I have never read any Stephen King, and I am not entirely convinced that I ever will! If I do decide to pick up one of his books I doubt I would choose this one! I am much more interested in reading The Shining or Misery!
Verdict- Bye
Golden Boy by Abigail Tarttelin
I completely forgot about this book! It is about an intersex teen and has won awards and has great reviews. It does not look like a lot of people have read it so I am going to share the synopsis in case you are interested in it.
The Walker family is good at keeping secrets from the world. They are even better at keeping them from each other. Max Walker is a golden boy, with a secret that the world may not be ready for. This novel is a riveting tale of a family in crisis, a fascinating exploration of identity, and a coming-of-age story like no other.
Verdict- Keep
So that is it! I got rid of 3 and kept 2, so I am pretty pleased with that! I am happy to be reminded of Golden Boy and I definitely moving that book higher on my TBR! Have you read any of these books? I would love to know your thoughts on them.