October has been one of my best reading months for far! I also manage to read quite a few spooky and/or magical books, which I never do! It has been so much fun and I can not remember the last time I was this in to Halloween. Reading all of these books has really help get me in to the spirit of the holiday!
# of Books Read: 8
# of Pages Read: 2594
Favourite Book(s): Stalking Jack the Ripper, Wild Beauty, Far From the Tree
Stalking Jack the Ripper by Kerri Maniscalco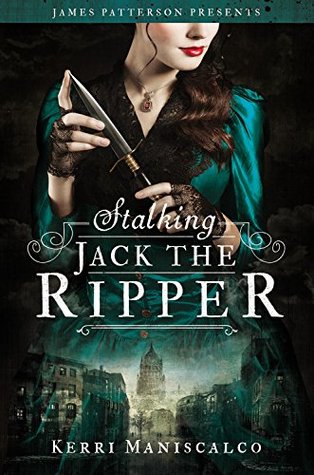 "Fear is a hungry beast. The more you feed it, the more it grows."
This was the perfect way to start my October, and really set the mood for the rest of the month. Stalking Jack the Ripper is just as good as everyone says that it is! It is so creepy and addicting! I adored all of the characters as well- especially Thomas! I can not wait to read the next book!
Everything I've Never Told You by Celeste Ng
"You never got what you wanted; you just learned to get by without it."
Celeste Ng is a fantastic writer, and this is one of those books that you can devour in one sitting. There is definitely an element of mystery to the story, but it is more focused on family dynamics. A lot of the characters are quite unlikable, but I enjoyed that aspect of the story. This is one of the books the weighed heavy on me and left me feeling drained when I finished it. I definitely will be picking up more of her books!
Wild Beauty by Anna-Marie McLemore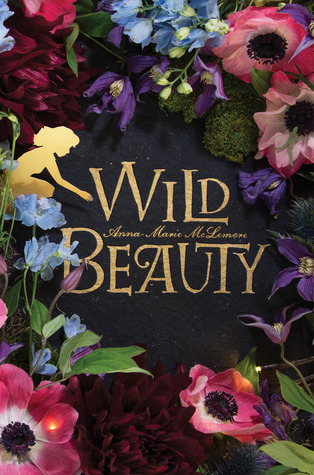 "Everyone's broken. The only difference is how."
Wild Beauty was my most anticipated book of the year and it was absolutely beautiful! This is magical realism done perfectly! The imagery is so vivid, and the characters are so charming. I wrote a review for this one if you are interested in reading more of my thoughts.
The Hanging Girl by Eileen Cook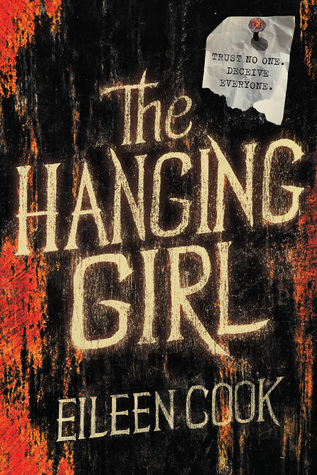 "I wasn't sure which was worse – to know you were a liar, or to believe your own bullshit."
I have not read a lot of YA mysteries but this book has convinced me to try more books in this genre. There are so many twists and turns and jaw dropping moments. I need to read Eileen Cook's other book! I also wrote a review for The Hanging Girl!
Turtles All the Way Down by John Green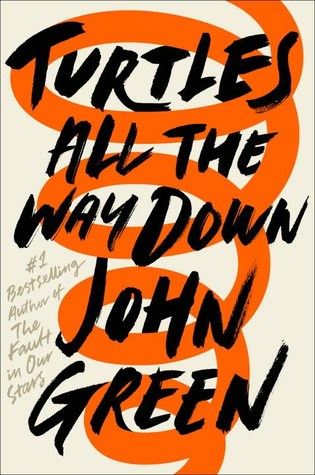 "Anybody can look at you. It's quite rare to find someone who sees the same world you see."
I was reluctant to read this book because John Green has been hit or miss for me but I saw it in the store and I could not resist! It actually ended up being my favourite book of his! The mental heath representation is fantastic, and he truly is a great writer. Here is a link to my review!
Murder on the Orient Express by Agatha Christie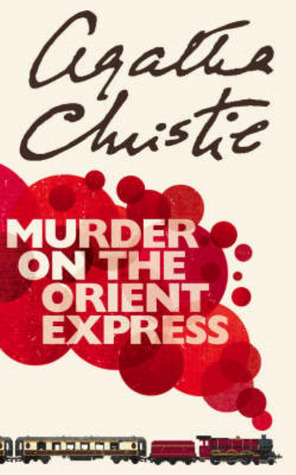 "But I know human nature, my friend, and I tell you that, suddenly confronted with the possibility of being tried for murder, the most innocent person will lose his head and do the most absurd things."
I knew I had to read this book before I saw the movie, and I am so happy that I finally had an excuse to read an Agatha Christie novel. I now get the hype! It was really fun trying to unravel the mystery. I can not wait to see the movie, and I will definitely do a book to movie comparison.
The Rules of Magic by Alice Hoffman
"Writing itself was a magical act in which imagination altered reality and gave form to power."
Well Hoffman has done it again! She is quickly becoming one of my favourite authors. This book was everything I would want in a prequel to Practical Magic. I really enjoyed learning more about the history of the Owens' family.
Far From the Tree by Robin Benway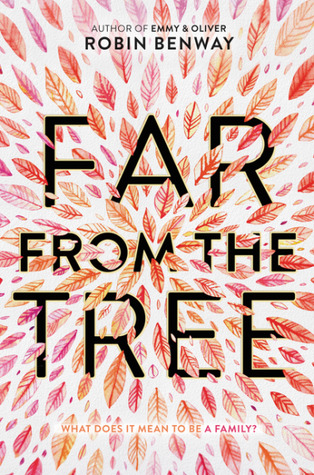 "The older she got, the more human her parents seemed, and that was one of the scariest things in the world. She missed being little, when they were the all-knowing gods of her world, but at the same time, seeing them as human made it easier to see herself that way, too."
THIS BOOK!!! I can not begin to put in to words how good this book is! I absolutely devoured it, and it gave me such warm and fuzzy feelings! I love these characters and all of the relationship in the book. There is a huge focus on family and sibling relationships, which was so refreshing to read about.
I noticed something interesting while writing this wrap up. Both Wild Beauty and The Rules of Magic are about women who are cursed and can not fall in love or else they partner will disappear/die. Obviously this is not a unique concept, but they both handled it in completely different ways and I hadn't even noticed the coincidence until writing a review for the Rules of Magic!
I have been reading so many amazing books lately, and book blogging has really help with that. I do not think I would have picked up any of these books (beside maybe John Green) if I was not a blogger. I have really started to figure out which books I know I will love and avoid those that I know I won't!
What was the best book that you read this month? Have you read any of the book I talked about? I would love to know!