I promise that this will be my last post about 2020! I am so ready to move on, but I do this tag every year- it is traditon!
BEST BOOK YOU READ IN 2020?
I couldn't decide between The Pull of the Stars and The Fifth Season, so I didn't! Both have stayed with me and I thought they were brilliant. The Pull of the Stars is a surprisingly hopeful pandemic novel, but it is also quite harrowing. The Fifth Season was a wild ride and sent me on a rollercoaster of emotions. The world that N.K. Jemisin has created is beyond anything I could have imagined.
BOOK YOU WERE EXCITED ABOUT AND THOUGHT YOU WERE GOING TO LOVE MORE BUT DIDN'T?
I wanted to love The Simply Wild! It is so beloved and I adore the enemies-to-lovers trope, but this book took it too far for me. The romance was the least interesting thing about this book, which was disappointing.
MOST SURPRISING (IN A GOOD OR BAD WAY) BOOK YOU READ?
The Only Good Indians was the book that sent me on a journey with horror. I didn't think I enjoyed the horror genre until I read this book. It is so haunting and had me on the edge of my seat, but it was also a social commentary with a lot of depth. There are so many layers to this one, and I thought it was incredible.
BOOK YOU PUSHED PEOPLE TO READ THE MOST?
Please read this book! I talk about Raybearer any chance I get- it needs more attention!
BEST SERIES YOU READ IN 2020?
I finally finished The Illuminae Files, and it was a so much fun! I love books told through mixed media, and it really worked for this story.
FAVOURITE NEW AUTHOR YOU DISCOVERED IN 2020?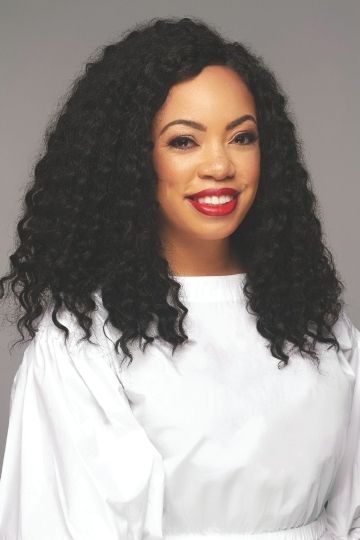 Surprise, surprise! Tiffany D. Jackson was my greatest discovery of 2020. I have almost completed her backlist and will be anxiously awaiting the release of her next book, White Smoke. I have to give a shoutout to N.K. Jemisin as well. I plan to read a good chunk of her backlist in 2021.
BEST BOOK FROM A GENRE YOU DON'T TYPICALLY READ?
I am not a poetry reader, but this collection was beautiful. It is worth the read for the illustrations alone!
FAVOURITE COVER OF A BOOK YOU READ IN 2020?
Don't get me started on the Canadian cover for Hamnet, which is actually titled Hamnet and Judith here. It does not hold a candle to this stunning UK edition, which I am thinking about ordering, as Hamnet is one of my favourite books.
MOST MEMORABLE CHARACTER OF 2020?
Vivek Oji is a character I think about often. Just writing about them now makes me emotional. If you read The Death of Vivek Oji, I think you will understand why they are my most memorable character of 2020.
BOOK THAT SHOCKED YOU THE MOST?
If you know you know!
BOOK THAT MADE YOU CRY/ALMOST CRY?
It could be argued that In Five Years is emotionally manipulative, but it really did make me a sobbing mess. I definitely wasn't ready for that when I picked it up!
SEQUEL YOU'RE MOST ANTICIPATING IN 2021?
I am excited for so many sequels in 2021, which is unusual for me as someone who tends to prefer standalones. I just started so many incredible series in 2020! One that already has a title and cover is A Psalm of Storms and Silence, which is the sequel to A Song of Wraiths of Ruin. The first book was incredible, and I cannot wait for the sequel to build on what was set up in book one.
BOOK YOU'RE MOST ANTICIPATING IN 2020?
Kazuo Ishiguro wrote my all time favourite novel, Never Let Me Go, so of course his next release, Klara and the Sun, is at the top of my list. The synopsis is vague, but I would read this book knowing nothing about it!
Instagram | Twitter | Goodreads