I have decided to start doing monthly non-bookish favourites. I think it is fun to talk about things other than books on this blog every once in awhile, and I figured this was a great way to do it! I will talk about all of the movies, TV shows, music, food, etc I loved during the month.
To All the Boys: P.S. I Still Love You
I have seen To All the Boys I've Loved Before more times than I am willing to admit. Obviously, I was so excited for the second movie. One of my best friends and I got together the day after Valentine's Day and watched it. It gave us both so many feelings. We were actually yelling at the screen. When we finished we promptly ordered food and sat down for a second viewing. There was so much that I loved about it and so much that frustrated me! I thought it was great in the end, but nothing will beat that first movie for me.
Love is Blind
Okay… I can not be the only one who fell down this rabbit hole this month! I thought that the premise of the show sounded so ridiculous, but I quickly became deeply invested. The whole idea is that couples meet and get engaged without ever having seen each other. The point is to fall in love with someone emotionally first before you see them physically. I guess it doesn't hurt that everyone on the show as attractive! Anyway, I cringed, I laughed, I cried. I am writing this post on Thursday and I just watched the finale. It is ridiculous how attached I am to one couple in particular. I know I am not alone because I see so many people on the internet obsessing over them as well! Yikes apparently I could go on and on about Love is Blind for forever. Just watch it!
The Pharmacist
As a Canadian, I always hear about how bad the opioid crisis is in the US, but I don't think I fully grasped what that meant until I watched The Pharmacist. This is a docuseries that follows a pharmacist whose son was killed while buying opioids. In his obsessive pursuit for answers about his son's murder, he also begins to realize just how widespread opioid addiction is in his area. As a pharmacist he has some insider knowledge and he begins to realize that a lot of the scripts coming in are written by same doctor. That is really where this story starts to unfold. The whole thing is shocking and devastating.
The Trials of Gabriel Fernandez
I have to start off by saying that this docuseries is not for the faint of heart. Gabriel Fernandez was tortured and murdered by his mother and her boyfriend. We are following their trials as well as the trials of the social workers who failed this poor little boy. The details are absolutely devastating and honestly made me nauseous. I was crying within the first ten minutes. So many people failed this child. Everyone from his parents to social workers to police officers. There were people who noticed something wasn't right and made the appropriate phone calls but nothing was ever done. It really shines a light on how flawed the system is.
Are you sick of me sharing videos of Harry Styles? I will never stop!
Fenty Beauty Pro Filt'r Foundation
I am so impressed with the shade range for this foundation, but I would expect nothing less from Rihanna. I have warm olive undertones and the shade 145 is a perfect match for me. I have never had a foundation that looks so natural and lasts all day. It goes on like a dream!
Tim Horton's Timbits Cereal: Birthday Cake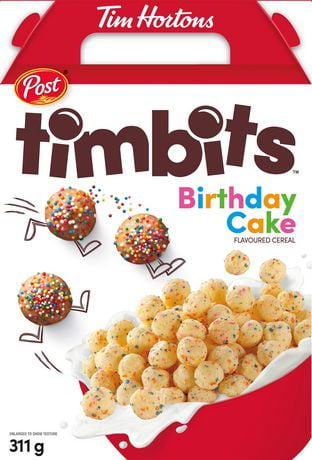 The birthday cake Timbits are my absolutely favourite and the cereal version did not disappointed. They taste exactly the same!

Happy Plug Air 1 Earbuds
I was not a believer in wireless earbuds until I received these pink Happy Plug earbuds as a present. They are game changers! I love that they charge in the carrying case and they are so convenient. They make listening to audiobooks and podcasts so much easier. They are also a fraction of the price of AirPods which is a nice bonus.
Have you watched, listened to, or tried any of my favourites? What was your favourite non-bookish thing this month?