I have never been to a book festival, but it is definitely something that is on my bucket list! I am sure they are really chaotic but in the best way.
I found this on the wonderful Sara's blog, The Bibliophagist.
Rules:
.x. pingback to the creator of the tag, @bookprincessreviews .x.
.x. tag the person who tagged you .x.
.x. find an answer to match each prompt .x.
.x. have fun! .x.
Author Lineup
Name your top 3 authors that you would like to meet.
Heather O'Neill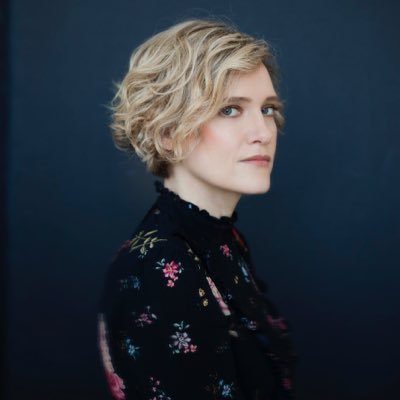 No surprise here! Heather O'Neill is one of my favourite authors. She is also a Canadian, which I like to think increases my chances of actually meeting her. Her books are so atmospheric and devastatingly beautiful that I think hearing her speak would be so insightful.
Colson Whitehead
Colson Whitehead has written two of my favourite novels, and I imagine that he would be an incredible speaker. He is just one of those people that I think I could learn a lot from.
Matt Haig
I think that Matt Haig has started some important conversations about mental health. I so appreciated both of his nonfiction books, Reasons to Stay Alive and Notes from a Nervous Planet. I have shared passages from both books with my friends and family. His fiction novel The Humans is also so delightful and makes me smile just thinking about it. I just want to shake his hand!
The Official Schedule
How do you determine what books you're going to read next? 
Mood, mood, mood. I am such a mood reader that it is impossible to know what book I will pick up next. I do try to prioritize ARCs but I do not force it if I am just not in the mood for them- it is not fair to the book! Also, if someone lends me a book I will always pick it up ASAP.
ARC Drops
What ARC would you wait hours in line for? 
Clap When You Land by Elizabeth Acevedo
I think my love for Elizabeth Avevedo has been made pretty clear, so it probably comes as no surprise that I would wait in line for hours for Clap When You Land. I would be happy if I went to a book festival and this was the only ARC I walked out with!
Transcendent Kingdom by Yaa Gyasi
Yaa Gyasi is the author who wrote the masterpiece that is Homegoing- the novel that made me fall in love with multi-generational stories. Ever since I read Homegoing, I have been impatiently waiting for Gyasi next novel and 2020 is the year! It does not come out until September, so if I would wait all day for an ARC.
The Southern Book Club's Guide to Slaying Vampire by Grady Hendrix
I have no idea why I am so excited about this book, but my gut is telling me I am going to love it. I need more vampires in my life! Seriously, I talk about his book so much that it is making the wait more difficult.
The Swag!
What bookish merch/pre-order incentives/etc. is your favorite?
I love anything that has the author's signature on it whether it is a poster, a bookmark, a bookplate, etc. I also just love any original bookmarks- they are my favourite things!
The Panels
What topic would you love to see some of your favorite authors talk about?
I am always curious about where the inspirations for the stories I love came from. There are so many author's whose minds I am in awe of and I would just love to hear anything about their process.
I would also be curious to know their thoughts on the book community.
Yallfest, Yallwest, BookCon/BookExpo, YALC, Etc.
What book festival/con would you go to if you had the choice?
Can I say them all? One I would love to go to and is probably the most realistic for me is Word on the Street in Toronto. I love to support Canadian authors and the Canadian publishing industry in any way that I can.