The time has come for my final "end of the year" type post for the year of 2019. This is a tag that I also did in 2018 and is another fun way to look back on my reading year after year.
BEST BOOK YOU READ IN 2019?
Bitter Orange by Claire Fuller
Usually I have one book that clearly stands out among the rest, but this year I had a hard time choosing between three phenomenal reads. I eventually settled on Bitter Orange because it is a book that I read at the start of 2019 and I have been thinking about it ever since. I have said it before, and I will say it again- Bitter Orange has everything that I look for in fiction!
BOOK YOU WERE EXCITED ABOUT AND THOUGHT YOU WERE GOING TO LOVE MORE BUT DIDN'T?
Twice in a Blue Moon by Christina Lauren
I discovered Christina Lauren this year, and their book The Unhoneymooners was an instant favourite. I had high hopes for Twice in a Blue Moon because I normally adore books that involve fame in some way, especially if they take place on a movie set. Unfortunately, something about it fell flat. I didn't think the characters had great chemistry and everything seemed to resolve too quickly.
MOST SURPRISING (IN A GOOD OR BAD WAY) BOOK YOU READ?
City of Girls by Elizabeth Gilbert
I have talked about this many times, but I went into City of Girls with incredibly low expectations and it ended up becoming one of my favourite books of the year! I was not a fan of Gilbert's hugely popular memoir, Eat, Pray, Love. I was letting my memories of that book effect my expectations of what her fiction would be like. I was so happy that I took a chance and was proven wrong because this book is incredible!
BOOK YOU PUSHED PEOPLE TO READ THE MOST?
Maybe You Should Talk to Someone by Lori Gottlieb
There is just something about this memoir that is so special and speaks to me. I want everyone to experience it! I truly believe that anyone who reads it will take something important away from it. I listened to it on audio (which was great), but I would like to purchase a physical copy so that I can look back of passages that stood out to me.
BEST SERIES YOU READ IN 2019?
Heartstoppers by Alice Oseman
There are only two volumes of this graphic novel series currently available, but I absolutely devoured them. I instantly went to Google and found that Oseman has made other issues in the series available for free online. The romance between Charlie and Nick is just the sweetest. I always look forward to the moment when Oseman publishes a new issue.
FAVOURITE NEW AUTHOR YOU DISCOVERED IN 2019?
Iona Grey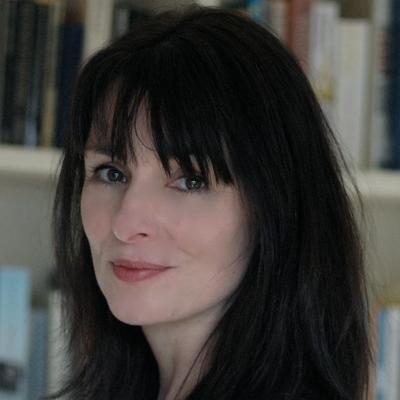 Even though I have only read one book by her, Iona Grey instantly became an autobuy author for me. I will read anything that she writes and I can not wait to read her debut novel, Letters to the Lost, sometime this year. There is something about her writing style that speaks to me and I love the way that she develops her characters.
BEST BOOK FROM A GENRE YOU DON'T TYPICALLY READ?
Peter and Alice by John Logan
Before picking up Peter and Alice I do not think I had ever read a play that wasn't required reading. They are just not something I would typically be compelled to pick up. When I heard about Peter and Alice my gut told me that it would be something that I loved, and I am so glad that I listened to it. There was something so whimsical and bittersweet about it.
FAVOURITE COVER OF A BOOK YOU READ IN 2019?
Starfish by Akemi Dawn Bowman
You would have to see the cover in person to truly appreciate it, but it is a work of art! That is fitting considering the role that art plays in the story.
MOST MEMORABLE CHARACTER OF 2019?
Vivian from City of Girls
I know that I already talked about this book, but I would be lying if I didn't choose Vivian. We follow her throughout her life and we see her through all of her ups and downs. She is one of those characters who is unapologetically herself, and I love her for it! She is a character who I actually miss.
BOOK THAT SHOCKED YOU THE MOST?
Lanny by Max Porter
Lanny was sent to me by the publisher and I had no idea what to expect before I picked it up. I was in for a wild ride! Lanny is like no other book I have ever read and there is something so special about how strange it is. It actually has a lot of important things to say! It is one of the three books I was trying to decide between when asked for my favourite book of the year.
BOOK THAT MADE YOU CRY/ALMOST CRY?
From Scratch by Tembi Locke
I did not even have to think about this answer- I instantly knew what book it was. Tembi Locke's memoir turned me into a blubbering mess. The love she has for her late husband jumps of the page and the thought that her and her daughter lost such an incredible man was heart-wrenching. There were also hopeful moments that brought tears to my eyes. Just thinking about her story makes me emotional.
SEQUEL YOU'RE MOST ANTICIPATING IN 2020?
The Heart Principle by Helen Hoang
I have absolutely fallen in love with Helen Hoang's romance series. The second book, The Bride Test, was actually my favourite romance novel of 2019. I am particularly excited about The Heart Principle because it follows a character who I adore so much!
BOOK YOU'RE MOST ANTICIPATING IN 2020?
Transcendent Kingdom by Yaa Gyasi
Homegoing is arguably my favourite historical fiction novel and it is the book that made me fall in love with multi-generational novels. I have been impatiently waiting to arrival of her sophomore novel- I am counting down the days. It sounds incredible!