I have decided to start doing monthly non-bookish favourites. I think it is fun to talk about things other than books on this blog every once in awhile, and I figured this was a great way to do it! I will talk about all of the movies, TV shows, music, food, etc I loved during the month.
Falling Inn Love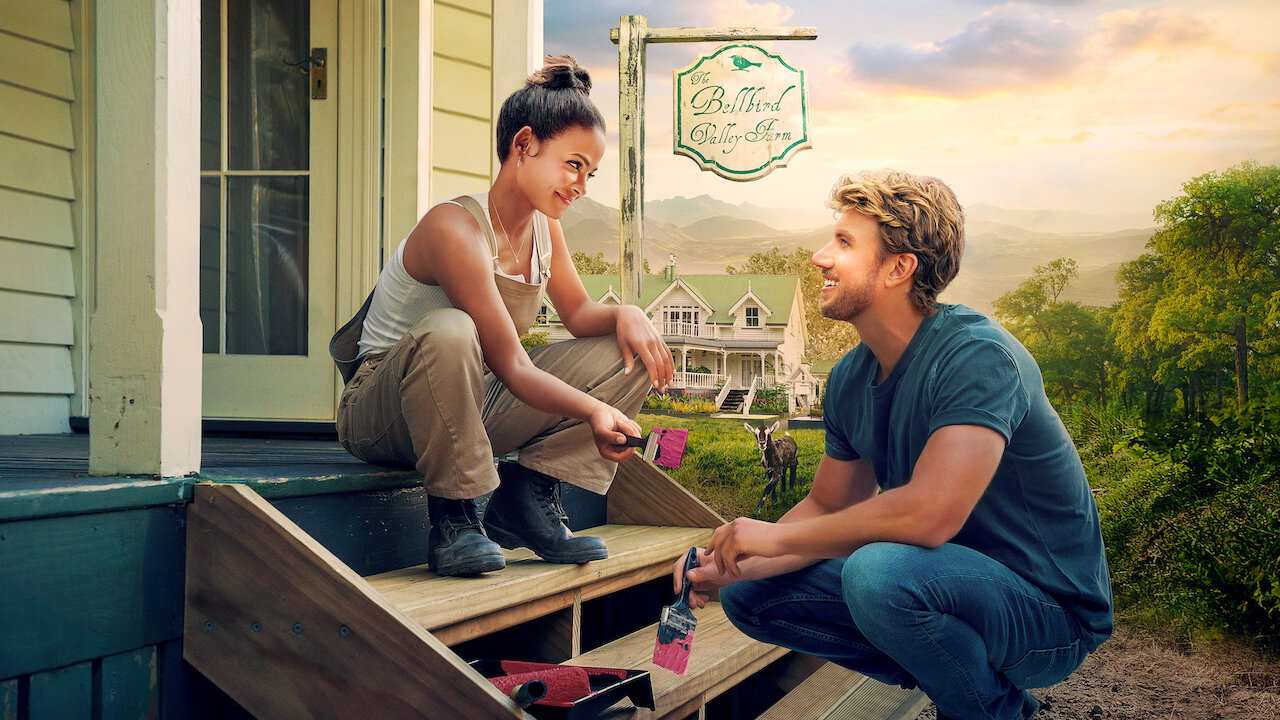 Falling Inn Love is about a woman from the States who moves to Australia after winning a run-down bed and breakfast. She ends up having a hate to love romance with her contractor, and it is just as cheesy as it sounds. It is exactly what I needed and I thought it was so damn sweet.
Game of Thrones
I finally jumped on the bandwagon and finished Game of Thrones- the hype is real! What can I say that hasn't been say a thousand times before- just know that I loved it but I understand why people had issues with the last season. They did some of my characters dirty!
Styling Hollywood
I got distracted by GOT so I haven't finished Styling Hollywood yet but I have loved what I have seen so far. Jason and Adair are both so charming and I love their banter. I also appreciated that they gave us an honest look at their relationship. The business side of the show is also interesting, with Jason styling celebrities for award shows and Adair renovating celebrity homes. This is my kind of reality TV!
Carry Me Away by John Mayer
I have always and will always adore John Mayer and his music. His newest single, Carry Me Away, is no exception. He has an incredible voice and just speaks to my soul.
Autumn Leaves by The Goo Goo Dolls
The Goo Goo Dolls was my band in high school- their songs bring me so much nostalgia. I can not tell you how many times I listened to Iris and Better Days. I was excited to find that they had released a new album. I love every single song, but it is Autumn Leaves that I have been playing on repeat. There is something haunting about it and it is just so appropriate for this time of year!
ASMR Rooms
ASMR is not my thing- it actually gets under my skin! That said, I adore the youtube channel ASMR Rooms. They are the perfect videos to put on in the background while you read, and there are so many Harry Potter themed rooms. I am in awe of the creators talent!
I think I have found my new favourite food blog! I haven't had the chance to test out any of the recipes yet, but I am going to make it a priority in October, starting with this Cream Cheese Pumpkin Banana Bread- how delicious does that look?! She has a ton of amazing recipes and her photos are stunning!
NYX Mystic Petals Eyeshadow Palette
The Mystic Petals palette has been my go-to this month and it was so affordable. I love that it has cooler shades and I have been able to come up with some unique but wearable eye looks. I think it is the perfect palette for Fall!
Have you watched, listened to, or tried any of my favourites? What was your favourite non-bookish thing this month?