I have always enjoyed reading book quotes, so I decided that for 2019 I will share my favourite quotes for every five books that I read! These are quotes that stood out to me, but will in no way spoil the book for you. I hope they give you a sense of what the book is about and the writing style!
Starfish by Akemi Dawn Bowman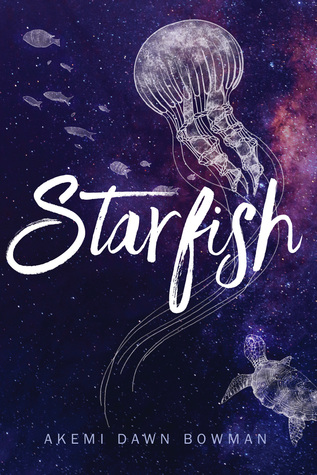 "Beauty isn't a single thing. Beauty is dreaming一it's different for everyone, and there are so many versions of it that you mostly have no control over how you see it"
"The painting isn't about the starfish. It's about the girl who wants to venture out into the ocean, away from the starfish, so she can feel like she matters."
"I live my life in the small space between "uncomfortable and "awkward."
Her Body and Other Parties by Carmen Maria Machado
"Many people live and die without ever confronting themselves in the darkness. Pray that one day, you will spin around at the water's edge, lean over, and be able to count yourself among the lucky."
"I have heard all of the stories about girls like me, and I am unafraid to make more of them."
"I took a step toward her. 'It is my right to reside in my own mind. It is my right,' I said."
The Secret History by Donna Tartt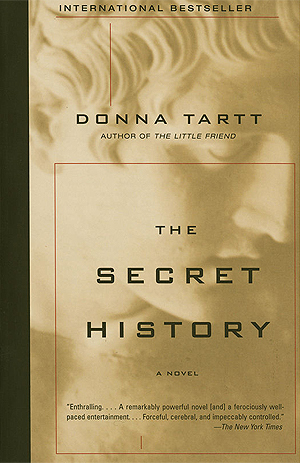 "Does such a thing as 'the fatal flaw,' that showy dark crack running down the middle of a life, exist outside literature? I used to think it didn't. Now I think it does. And I think that mine is this: a morbid longing for the picturesque at all costs."
"It is is better to know one book intimately than a hundred superficially."
"Forgive me, for all the things I did but mostly for the ones that I did not."
"There are such things as ghosts. People everywhere have always known that. And we believe in them every bit as much as Homer did. Only now, we call them by different names. Memory. The unconscious."
Shout by Laurie Halse Anderson
"We should teach our girls that snapping is ok, instead of waiting for someone else to break them."
"Censorship is the child of fear
the father of ignorance
and the desperate weapon of fascists everywhere."
"Shame, turned inside out, is rage."
William Shakespeare's Much Ado About Mean Girls by Ian
"Be sure thou seest her mother's ample breast, By power of physician larger made."
"On Wednesdays, we array ourselves in pink!"
"—Nay, Gretchen, "fetch" shall never catch,
Stop hosting an event on one attends.
It shall not hap—the zeitgeist thou art not.
The fad is bad; I'm mad and thou art sad."
Have you read any of these books? I would love to know if any of the quotes resonated with you!
How hilarious are the quotes from Much Ado About Mean Girls?! That book was so freaking fun and I found myself laughing out loud at some of the lines. Too funny!