Top 5 Tuesday is hosted by the wonderful Shanah @ Bionic Book Worm.
Admittedly, I am not someone who rereads often, even though I like the idea of rereading.  I think I just get distracted by shiny new books! These are the books that in theory I want to reread…
Homegoing by Yaa Gyasi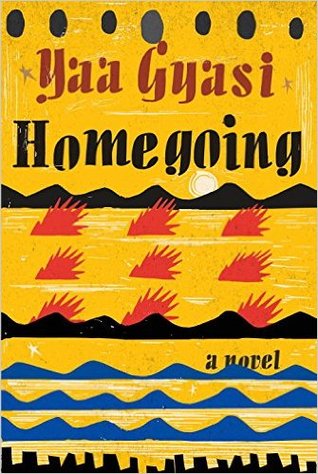 Homegoing is one of my favourite novels and there are so many layers an intricacies throughout it that I am sure that I missed.  I have a feeling that I would come to appreciate even more upon rereading it.  I love that it is a multigenerational novel and that it shines a light on immigration.  It is interesting to think about how our ancestors affected the course of our lives.
The Lonely Hearts Hotel by Heather O'Neill
The Lonely Hearts Hotel was the best book I read in 2017 and I want to be in this world with these characters again.  It is so atmospheric! I am going to Montreal for the first time in June and I am actually considering bringing this book along with me as it is set in Montreal.
Lincoln in the Bardo by George Sanders
I very much enjoyed Lincoln in the Bardo.  I read the physical copy but I have since heard so many amazing things about the audiobook so I would love to reread it that way.  There are something like 166 different voices in the audiobook! Sounds like an absolute masterpiece to me.
Sleeping Giants by Sylvain Neuvel
Sleeping Giants is my favourite SciFi series as you probably know because I talk about it all of the time.  I love the way the books are told and they are very quick reads.  I truly can see myself reading when I feel a reading slump coming on and I need something that I know I will love.
Breakfast at Tiffany's by Truman Capote
I read Breakfast at Tiffany's years ago and I do not think that I appreciated it then as much as I would now.  I read In Cold Blood earlier this year and loved Capote's writing style.  I think if I took the time to sit down and savour Breakfast at Tiffany's I would probably really love it.
What books would you love to reread? Are you a rereader in general? I would love to know!