Norees @ NoReadsTooGreat tagged me to do the This or That Challenge. The questions are so fun, and it is something different than talking about books all of the time. It is nice to mix it up every once in awhile.
RULES
Tag the creators @bookprincessreviews
Share one thing you learned about the person who tagged you
Pick either THIS or THAT for each prompt
Tag at least two other bloggers you want to get to know better
INTROVERT or EXTROVERT
Introvert
I am certainly an introvert. I love hanging out with other people, but I am definitely someone who needs some time to recharge. I am someone who enjoys my own company and often times a night staying home reading a good book appeals to me WAY more than a night out.
WIN THE LOTTERY or WORK AT THE PERFECT JOB
Work at the Perfect Job
My first thought was winning the lottery but then I remembered all the horror stories from people who have won. You would never be able to know if someone genuinely cared about you or only cared about your money. I do not need that paranoia in my life! The perfect job would almost feel like winning the lottery anyway.
READING or WRITING
Reading
The extent of the writing that I do is for this blog, and papers for my program. I enjoy it, but I know it is nothing I would pursue seriously. Reading is my favourite hobby, and I could talk about books and reading all day long if you gave me the chance.
BREAKFAST or NO BREAKFAST
Breakfast
Breakfast is my favourite meal of the day! I love every single breakfast food. One of my favourite things is having breakfast for dinner. Actually, I am going to take a break from writing this post and go toast a bagel…
MARVEL or DC
MARVEL
Is this a surprise? I feel like every month on my Non-Bookish Favourite Posts I talk about a Marvel movie. They are just killing it lately. I like that idea of DC, but the movies always let me down. That said, I love the show Gotham.
TV SHOWS or MOVIES
TV Shows
As much as I love movies, I definitely prefer TV shows. There is just so much more that you can do with a TV show and I end up feeling more connected to the characters. There is nothing better than binge-watching a TV show- like I am doing right now with House.
DYED HAIR or NATURAL COLOURS
Natural Colours
I love dyed hair, especially in fun colours, but I am rocking my natural dark brown hair at the moment. I used to be more blonde but it is just so high maintenance and I am not sure it goes well with my olive skin tone.
FRENCH FRIES or SALAD
French Fries
What kind of Canadian would I be if I didn't choose French fries? Poutine anyone?!
LEGGINGS or JEANS
Jeans
I have always been someone who loves jeans. I know leggings are more comfortable but I just never wear them! I guess I am just used to jeans and I like how versatile they are.
DISNEY CLASSIC or PIXAR
Disney Classic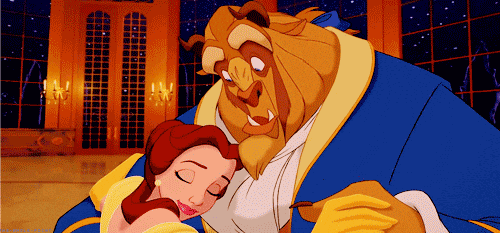 This was so tough, but I had to go with Disney simple because of nostalgia. There are so many PIXAR movies that I adore, but none that bring back memoirs quite like Disney classics such as The Beauty and the Beast, The Lion King, and Hercules.
Do you agree or disagree with my choices? Let me know!