Top 5 Tuesday is hosted by the wonderful Shanah @ Bionic Book Worm.
This week's topic is so fun for me! I have really been in to SciFi the last few years so I am always looking for an excuse to share the books set in space that I love. If you had asked me this question three years ago, I could not give you an answer. It is really excited to see how reading tastes change over time.
The Long Way to a Small Angry Planet by Becky Chambers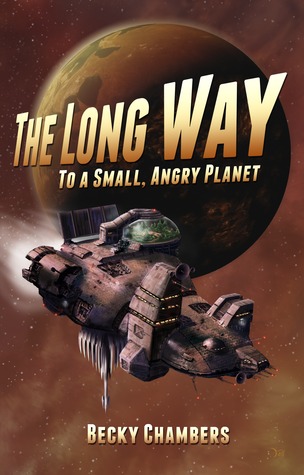 This is the ultimate book set in space. It is the book that I judge all other SciFi against. There a so many positive adjectives that I can use to describe it- original, diverse, hilarious, heartwarming, etc. etc. If you have never read a SciFi novel before, please start with this one. Even though I think every other SciFi you read after will pale it comparison…
Illuminae by Amie Kaufman and Jay Kristoff
This book is so fun and action-packed. I loved every second of it. It takes so many twists and turns. There is an AI that is so out there and interesting- I often had to pick my jaw up of the floor. It is told through mixed media, which really propels the story along. So, don't let the size of this book intimidate you!
All Systems Red by Martha Wells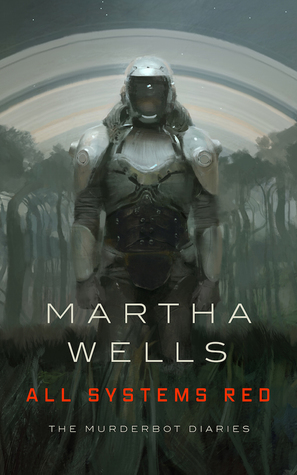 This is a short novella, so I think it is a great way to dip your toe in to the world of Science Fiction. We follow a murderbot who has become self-aware and just wants to watch television all day. Who knew a robot could be so relatable? There is a lot of great action and humour. It is also a series and I can not wait to continue on with it.
Saga by Brian K. Vaughan and Fiona Staples

Saga was my first experience with graphic novels, and it was eye-opening. I have read all of the volumes that are available except for the last one because I am just not ready. They are quite graphic, but also surprisingly heartfelt and touching. The illustrations are very detailed and captivating. I love all of the politics that is involved in the story. Saga deserves all of the hype that it gets!
Red Rising by Pierce Brown
This is a book that is the perfect mix of everything that I have come to love in SciFi. There are great memorable characters, particularly Mustang, and the setting is epic. I have only read the first book in the series so far but I love the world. A dystopian set on Mars? What more could you ask for!