I saw that Bookish Luna wrote a post talking about her un-listened to audiobooks and I though that was a great idea- so I had to do it as well!  I get most of my audiobooks through the library, so I do not own too many audiobooks, but it is more than I was expecting.  I hope to get to all of these in 2019, and would love to know which one I should start with!
We Are the Ants by Shaun David Hutchinson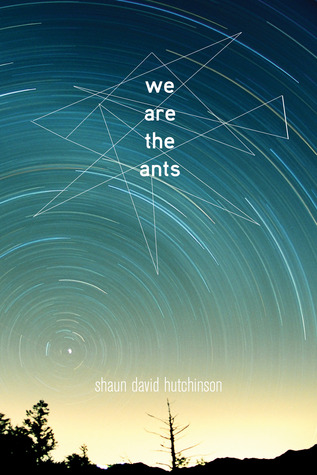 Narrated by: Gibson Frazier
I have to admit that I started listening to this book at the beginning of last year but didn't get very far.  To be fair, that was before I really embraced audiobooks, so I need to give We are the Ants another chance.  I have heard only amazing things about it and I really did enjoy the idea of the story.
Trail of Lightning by Rebecca Roanhorse
Narrated by: Tanis Parenteau
Trail of Lightning sounds amazing and there is something about it that makes me think it will be epic on audiobook.  I am hoping to get to it in the near future.  I am in the mood for a really great urban fantasy/dystopian novel and this one looks like it is going to scratch that itch perfectly!
Next Year in Havana by Chanel Cleeton
Narrated by: Kyla Garcia, Frankie Maria Corzo
I love audiobooks with dual narrators! They really bring the story to life. Historical fiction is my favourite genre, but I realized that I have not listened to a lot of them on audiobook. I have a feeling that Next Year in Havana will be a good place to start.  It sounds very atmospheric and romantic.
The Anomaly by Michael Rutger
Narrated by: Brandon Williams
There was a time where I was seeing The Anomaly everywhere, and I do not know why but something about it intrigued me. I think it was the blurb "If Indiana Jones lived in the X-Files era" that really caught my attention.
Braiding Sweetgrass by Robin Wall Kimmerer
Narrated by: Robin Wall Kimmerer
I have heard great things about Braiding Sweetgrass and I enjoy listening to nonfiction.  I also love when the author narrates their own work, and I have been told that she does a brilliant job.  I am looking forward to learning from her.
Americanah by Chimamanda Ngozi Adichie
Narrated by: Adjoa Andoh
I adore Chimamanda and I can not believe that I have yet to read Americanah- I have only heard amazing things about it! This is definitely a high priority. I listened to the sample and I can already tell that I am going to love it.
David Copperfield by Charles Dickons
Narrated by: Richard Armitage
I never had too much interest in reading David Copperfield but when I grabbed the audiobook version for a really great deal.  I also think audiobooks are a great way to get through classics that I might otherwise struggle with due to the language, the length, etc.  I really do want to get to it at some point in 2019.
The Boston Girl by Anita Diamant
Narrated by: Linda Lavin
I was initially interesting in The Boston Girl because Boston is my favourite city, but the more I looked in to it, the more I realized how much it sounds like the perfect book for me. It is a historical fiction focusing on a generation of women-that it right in my wheelhouse!
Small Fry by Lisa Brennan-Jobs
Narrated by: Eileen Stevens
I love listening to memoirs on audiobook and I am intrigued by Small Fry.  Lisa is Steve Jobs's daughter and she talks about the complicated relationship that she had with him.  I have been hearing pretty good things about it.
Emma by Jane Austen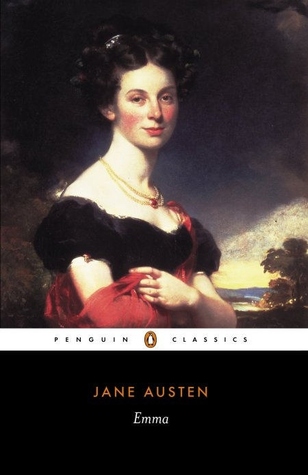 I am ashamed to admit that I have yet to read Emma! It is ridiculous considering that I love Jane Austen.  The version I have is narrated by Emma Thompson, who I love and has an amazing voice.  I think it is going to be such an enjoyable experience!
Good Omens by Neil Gaiman and Terry Pratchett
Narrated by: Martin Jarvis
I love Gaiman's writing and have been meaning to read Pratchett, so Good Omens seems like the perfect book for me.  I have heard that it is absolutely hilarious! I have been told that the audiobook is a must-listen.
Jane Eyre by Charlotte Bronte
Narrated by: Thandie Newton
Another confession- I have not read Jane Eyre! I know, I know- it is so many people's favourite classic.  This is another case where I think having the audiobook will push me to get to it sooner rather than later.
The Goldfinch by Donna Tartt
Narrated by: David Pittu
I have been meaning to read The Goldfinch for years. Donna Tartt is an author that I know I am going to love, but this book is just so long.  The audiobook is over 32 hours! I need to just buckle down and start it.