# of Books Read: 14
# of Pages Read: 4,273
Favourite Book(s) of the Month: All My Puny Sorrows, Disoriental, & Bitter Orange
The Radium Girls: The Dark Story of America's Shining Women by Kate Moore
The Radium Girls and their story will stay with me for a long time. I still can not believe that I knew nothing about them before reading this book. It is evident that Kate Moore did a lot of research, and she did these women justice. I felt like I truly got to know each and every one of them. The story never felt dry or tedious, and I was riveted by their story. I look forward to reading more from Kate because I know whatever book she writes next will be informative and full of heart.
All My Puny Sorrows by Miriam Toews
All My Puny Sorrows has made Miriam Toews one of my favourite authors. Her writing is excellent and she has a special way of making real and flawed characters. All My Puny Sorrows explores a lot of difficult topics, and the main characters really fights between what is right and what is wrong. Toews admits that this book is largely based on her own life, which makes it that much more gut-wrenching. I love the fact that she writes fiction novels based on her own experiences; there is something special about that!
The Stranger Beside Me by Ann Rule
The Stranger Beside Me was completely fascinating and creepy. I enjoyed hearing about Ted Bundy from Ann Rules perspective as she knew him personally. There are time where I felt her connection to him prevented her from seeing the red flags, which I completely understand. I just wish she was a bit more reflective about that and pointed out some of the things she missed in hindsight. That said, I do recommend this book because it is informative but you also get to see a more personal side of Bundy. Read this book and then go watch the Ted Bundy Tapes on Netflix!
Anne of Green Gables: A Graphic Novel by Mariah Marsden
I read Anne of Green Gables a couple years ago and was completely charmed by it! I was so excited to see that it was also a graphic novel. The illustrations are stunning and it has all of the charm of the original. If you love Anne of Green Gables as much as I do, you need this on your shelves. I do not think you will be disappointed!
Disoriental by Negar Djavadi
I predict that Disoriental will be my favourite book of the year! I can not say enough amazing things about it. It reminded me that I need to read more books written in translation. The writing is stellar, and Djavadi brilliant weaves the story with Iranian history. I kept having to check that it wasn't actually a memoir! Disoriental is everything that I love about a family saga and I will cherish this book.
Love Her Wild by Atticus
I really want to get in to modern poetry, but unfortunately Love Her Wild was not for me. There were some poems that I enjoyed, but overall I just didn't connect with them and thought a couple of them sent the wrong message. I am still determined to explore more poetry in 2019!
Heavy: An American Memoir by Kiese Laymon
Heavy is one of the most honest memoirs that I have ever read. Laymon writes it like a letter to his mother, and he does not hold anything back. He talks about his difficult childhood, his relationship with his body, and the injustices that he faced simply because he was born black. I think everyone should read this book.
Bitter Orange by Claire Fuller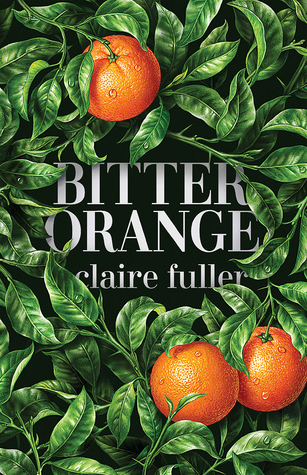 I loved Claire Fuller's novel Swimming Lessons, and I did not think that Bitter Orange could top it but it does! It is so atmospheric, descriptive and character-driven… everything I look for in a novel. The characters were all very flawed and I can not say that I was rooting for them, but I was invested in their story. There were actually some twists and turns that I was not expecting. The more I think about this book, the more I enjoy it!
The Greatest Love Story Ever Told By Megan Mullally and Nick Offerman
This is a must read if you are a fan of Megan Mullally and Nick Offerman! Their voices and humour really shines through. It is told like a transcript of their conversations which might be distracting to some but I thought it made it feel more authentic. I am not one to use phrases like "couple goals" but these two are the epitome of couple goals! I absolutely adore them and their perspective on things like life, love, and success.
Peter and Alice by John Logan
I am not someone who reads a lot of plays, so I am thrilled that I decided to pick up Peter and Alice. It is about a meeting between the real Alice in Wonderland and the real Peter Pan, and how John Logan imagines their conversation would have went. There are so many quotable moments and it is very bittersweet. It was an interesting perspective and really made me think. I wish I was able to see this play performed on stage!
No Exit by Taylor Adams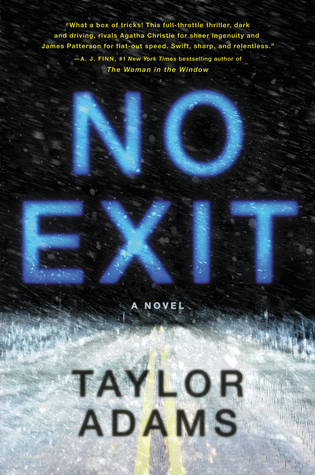 I have mixed feelings about No Exit! It was a page-turner but I just do not think that it was for me. There was too much action and not enough character development, which is not something I enjoy. I want to get to know my characters and for them to have depth, which I realize is not the point of this book. I thought it was predictable at times, but the epilogue was pretty amazing.
So You've Been Publicly Shamed by Jon Ronson
This is a book that really has me thinking about social media and cancel culture. Jon Ronson interviews people who have been publicly shamed on the internet, and how it has affected them. Jon Ronson is a journalist so his writing is succinct and I love the way he reflex on his own behaviour. I think that this is a book that everyone in this day and age should read. I know I will be reading more from Jon Ronson because I appreciate his perspective!
Maid by Stephanie Land
If you plan on picking up Maid, I think it is best to go in to it knowing that it is a memoir, not a book on social science and poverty as a whole. This is just one woman's experience. Knowing that, I thought Maid was very powerful. Stephanie Land shares what it was like for her being a single mother and living off of food stamps and government assistance, while working as a maid. She is very honest about her mistakes and her experience. It really gave me an insight in to how the system works and how little incentive people have to earn more because they are actually punish for it. I could go on and on about all of my thoughts but I will save that for a full review.
Feather Thief by Kirk Wallace Johnson
What a wild story! The Feather Thief tells the true story of Edwin Rist and how his obsession with fly tying lead him to stealing hundreds of birds from the British Museum of Natural History. I do not want to tell you anymore because it is best to go in blind, but it is fascinating. It makes me want to read more non-violent true crime, so please leave any recommendations you have in the comments!
What a great way to start 2019! I can not believe that I read 50 percent non-fiction titles this month! I have a feeling that is going to be a pattern this year because I have really been in the mood for them. I am also really happy with the different types of books that I read including a graphic novel, a play, and a poetry collection.
What was the best book you read this month? Do you have any plays that you love? Can you recommend me any good non-violent true crime?